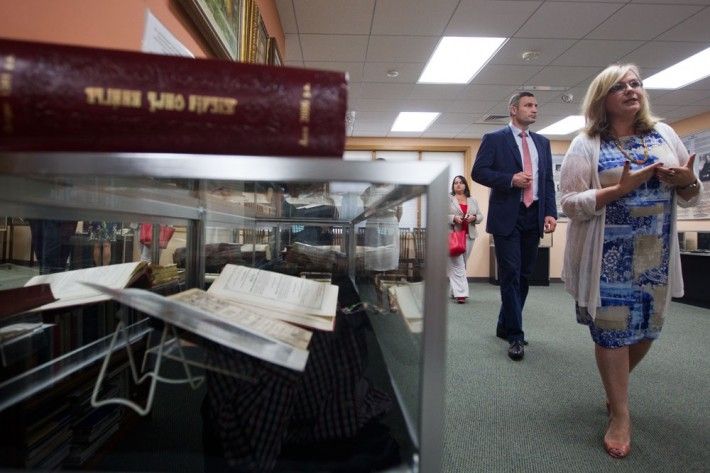 kiev.klichko.org
"Kyiv definitely has a potential to become a global city. The issue is to utilize this potential correctly. Kyiv concentrates financial, manufacturing, culture and art. Our capital is one of key capital cities in the Eastern Europe," Klitschko emphasized, the press service reports.
"That is why I am interested in experience and ideas which allow shaping a global city. In this context, cooperation with our sister city of Chicago is highly important. In particular, we are talking about potential investment in Kyiv, as Chicago is the second largest financial center of the United States, managerial experience, and technologies to boost city's growth," he said.
Read alsoKlitschko resigns as BPP Solidarnist chairmanIn Chicago, Klitschko visited Ukrainian national museum and met with Ukrainian community of the city.
The mayor of Kyiv will take part in the Chicago Forum on Global Cities, meet with the mayor of Chicago Rahm Emanuel, president of Invenergy LLC Michael Polsky, Under-Secretary-General of the United Nations Michel Sidibe, representatives of UNICEF and UNAIDS. Also, Klitschko will attend Fast-Track Cities: Ending The AIDS Epidemic meeting in New York.