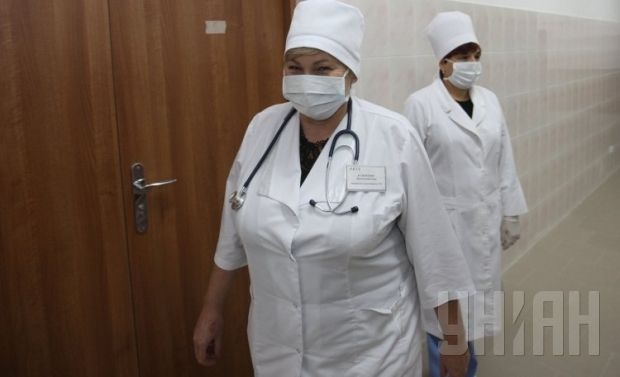 Photo from UNIAN
"We've got 2.5% instead of 5% of gross national income this year. Our funding has been reduced by UAH 2.5 billion," she said at a press conference in Kyiv on Tuesday.
The local authorities have failed to elaborate a single concept of health care reform over the past two years, she said.
What is more, none of the proposed reform programs has determined a funding system, i.e. what the money will be spent on and how it will be provided to hospitals.
Due to the lack of funds, the situation remains critical with personnel, as young doctors do not want to work in the municipal health sector, she said.
"It's difficult to hire new personnel. Today we're facing the lack of employees. Those who graduate from universities do not want to work for such a low pay," she said.
"These are mainly working retirees who still work in Kyiv's primary care today. We lack 500 primary care physicians, 100 radiologists, 100 infectious disease specialists, 200 emergency paramedics… Our salary is close to that of Somalia and Congo, it's about $100 [per month] on the average for physicians, while nurses get UAH 400 ($16) less. We've got 200 primary care physicians who are older than 80 years, 10 people are 90 years old," she said.
Read alsoKlitschko says Kyiv to get 15 used snow removers from GermanyIn addition, she drew attention to old equipment and devices at health care facilities, lack of drugs, as well as lack of funds for labor protection means, in particular, bathrobes, disinfectants and other needs, which medical staff should buy at its own expense.
What is more, the social protection system in the sector is inefficient as the city is unable to provide accommodation to municipal doctors, she added.