Instagram / Nadiya Shapoval
Ukrainian model Nadiya Shapoval published the photos of the band members on Instagram, Ukraine Today reported.
The musicians paid a visit to the girl, while bass guitarist Flea even tried to play the bandura for her.
However, the musician failed to cope with the traditional polychord stringed Ukrainian instrument. 
Click here to watch the video.
Red Hot Chili Peppers frontman Anthony Kiedis was pictured having a stroll around Andriyivsky Uzviz (the street, often advertised by tour guides and operators as Kyiv's Montmartre, is a major tourist attraction of the city).
"Peppers" will perform with more conventional instruments at the U-Park festival July 6, at Kyiv's National Olympic Stadium.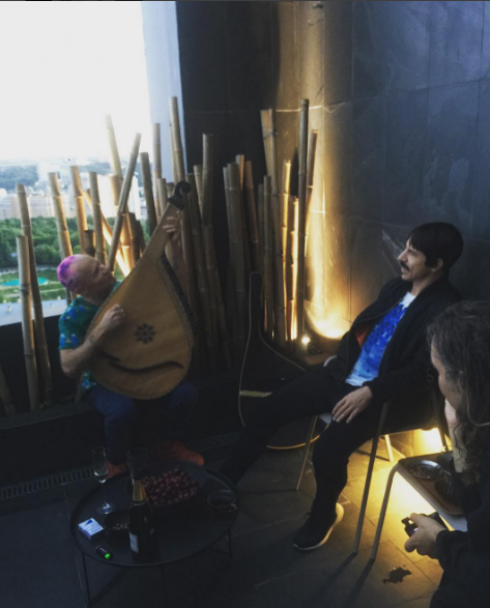 Instagram / Nadiya Shapoval