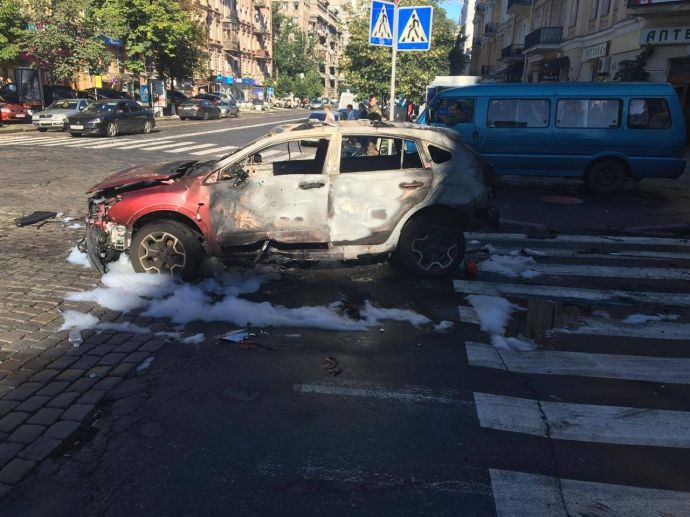 Ukrainska Pravda
The vehicle exploded at the corner of Bohdan Khmelnytsky and Ivan Franco streets outside a McDonalds restaurant, Ukrainska Pravda reports.
The exploded car belonged to Olena Prytula, the owner of Ukrainska Pravda, which is an influential online newspaper that focuses on news and political coverage in Ukraine.
Ukrainska Pravda
However, Ms Prytula was not in the vehicle at the moment the blast occurred, at 07:45 Kyiv time.
The car is reported to have been set off as Sheremet was driving.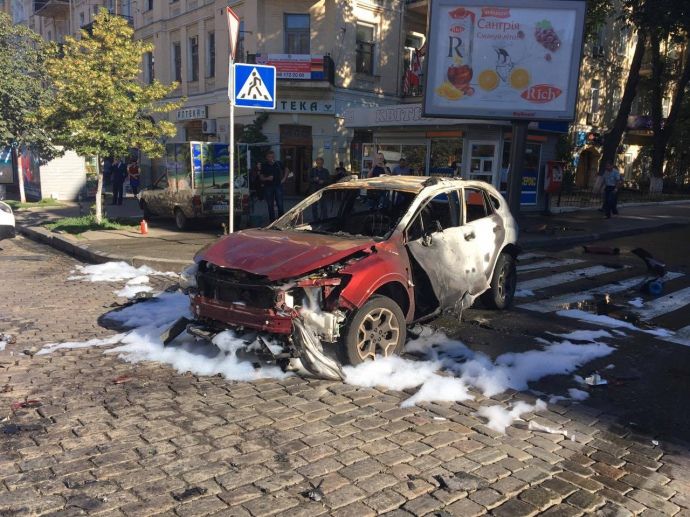 Ukrainska Pravda
Police have arrived at the scene.
Pavlo Sheremet has lived in Kyiv for the past five, working for Ukrainska Pravda and hosting a radio show on Radio Vesti.