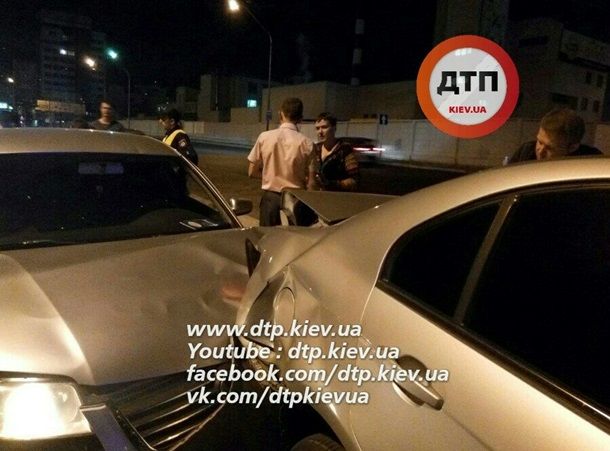 dtp.kiev.ua
No people were hurt in the accident, reads the report.
According to the publication, the car, where Nadia Savchenko was riding, had halted in the right lane behind a BMW, the driver of which was apparently replacing a tire.
The driver of a vehicle driving behind the two cars in the same line failed to react in time and caused a crash.
Traffic police recorded 1.67 per mille of alcohol in the blood of the driver, allegedly responsible for the accident.
dtp.kiev.ua