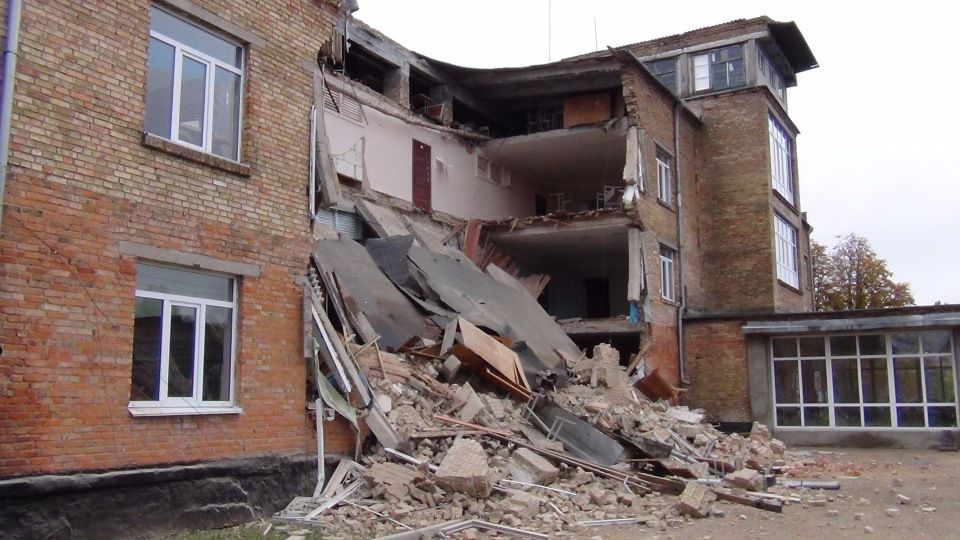 knk.media
The evacuation of schoolchildren is underway.
Ukrainian Prime Minister Volodymyr Groysman has instructed Deputy Prime Minister Hennadiy Zubko to take in the situation that led to the collapse of the wall in one of the schools in Vasylkiv.
"Fortunately, there are no people killed or injured, which is very important. The Government will help rebuild the school and to restore order. But the main thing is to prevent similar tragic situations," Groysman said.
According to the press service of the State Service for Emergency Situations, at about 10:00 on Tuesday, the destruction of the front wall from the 1st to 3rd floor and ceilings of classrooms occurred in a three-storey building of school No. 6 in the town of Vasylkiv in Kyiv region.
According to preliminary information, there were no victims in the incident. The reason of the collapse is being established.
​