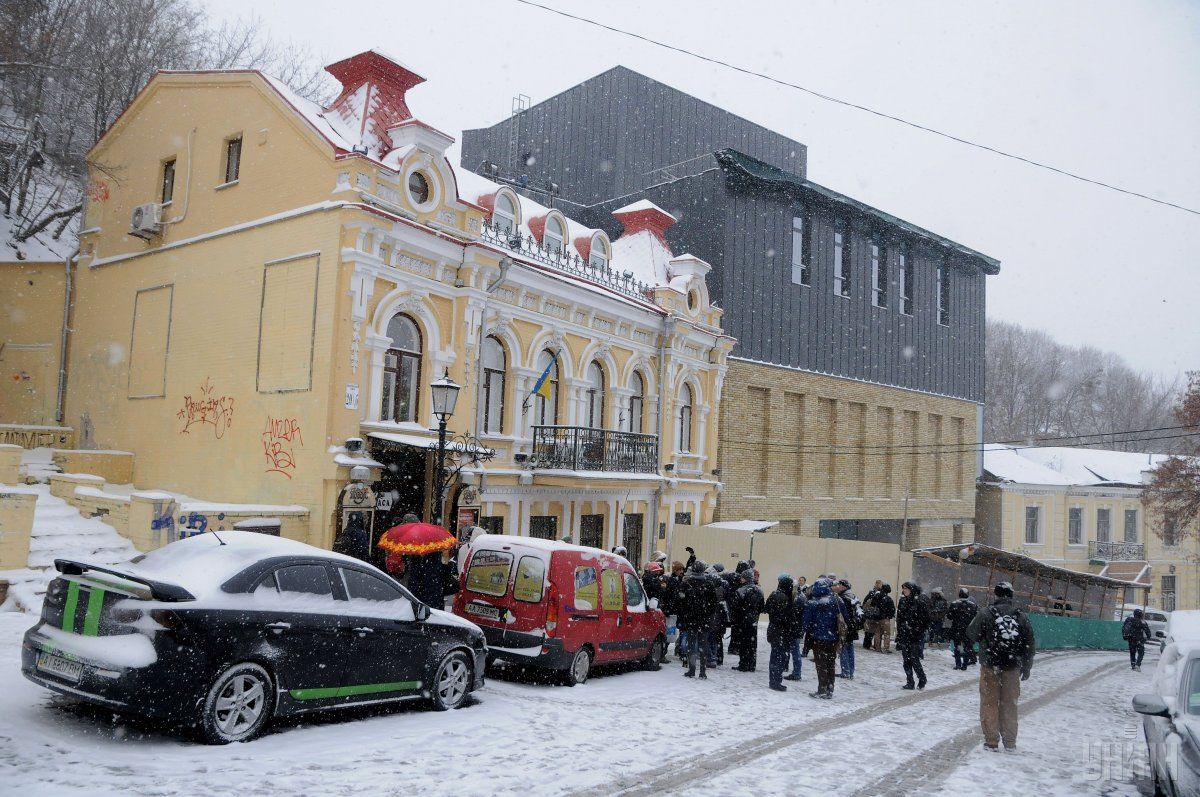 Kyivans claim the look of the new theater does not match the 18th century architecture / Photo from UNIAN
The text of the petition states: "Return the historical appearance of Andriyivsky Uzviz Descent, which is the common heritage of all the Ukrainian people. Demolish the new facade of the theater and oblige [the construction firm] to return to the building its historical look."
The number of signatures under the petition was over 5,400 as of the evening of Thursday, December 1.
The petition says that Andriyivsky Uzviz is a landmark of Kyiv and the entire Ukraine; it is one of the places of interest that attract tourists visiting the Ukrainian capital.
"It must be kept in the same original look as it was built in the 18th century. New contemporary facades shatter its historical significance and distract tourist appeal. A decision to revamp [the city] must be taken by the whole community of Kyiv, and not just by a few officials who are seeking bribes. I believe that the new facade of the Podil Theater should be demolished, and the street should regain its historical appearance," the author of the petition wrote.
According to the author, this must be done by the construction company and the designer, and the municipal authorities who issued permits for the project should be dismissed and held liable.
The public cried foul over the unveiled facade of a new building of the Podil Theater, also known as Teatr na Podoli.
The project is sponsored by Roshen Corporation, which spent UAH 165.854 million, or about US$6.5 million, on it.
The theater is to open its doors in spring 2017 and the ribbon-cutting ceremony is timed for Theater Day.
Kharkiv-based Drozdov & Partners bureau is the general designer. Its chief designer is Oleh Drozdov, who was born in the Russian city of Volgodonsk in Rostov region in 1966. He graduated from Kharkiv Construction Institute, majoring in Architecture. In 1997, he founded the bureau whose portfolio includes 84 projects, 19 of them have already been implemented.