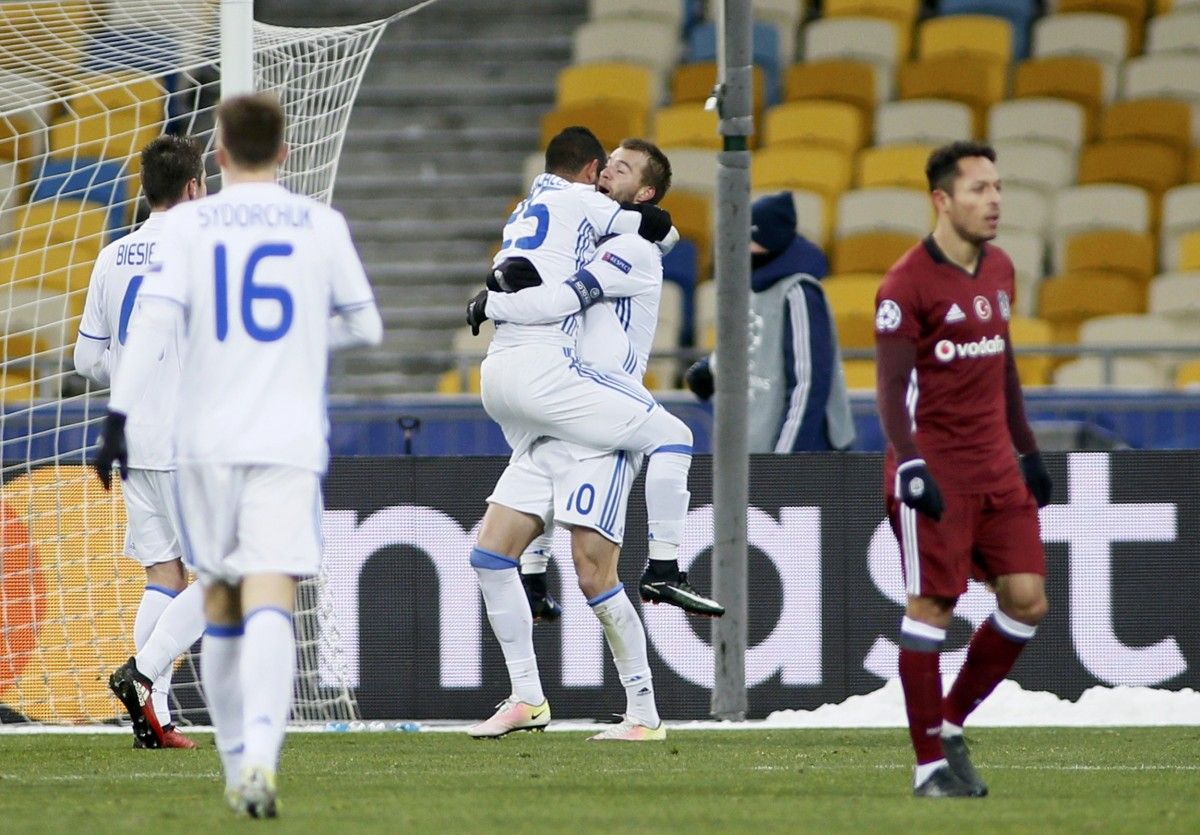 REUTERS
The outcome of the game was predictable during the first half when the Ukrainians scored four goals.
Artem Besedin opened the score at the ninth minute. At the end of the first half, Andriy Yarmolenko successfully realized a penalty kick, and two minutes later, at the 32nd minute, Vitaly Buyalsky scored a third goal.
Finally, in the extended 45 + 3 minutes period, Derlis Gonzalez succeeded with a fourth ball lobbed into the Turkish team's gates.
After the break, the game calmed down considerably, but the host team managed to add two more goals: at the 60th minute by Serhiy Sydorchuk and at the 77th minute by Junior Moraes.
Read alsoMilik gives Napoli perfect start in Champions league with 2-1 win over Dynamo KyivThus, this was the game when Dynamo Kyiv "slammed the door" at the end of the UEFA Champions League Group stage of the 2016/17 season with their first and only victory throughout the competition.
The team took the last 4th place in the Champions League group and completed their games in the international arena this season.