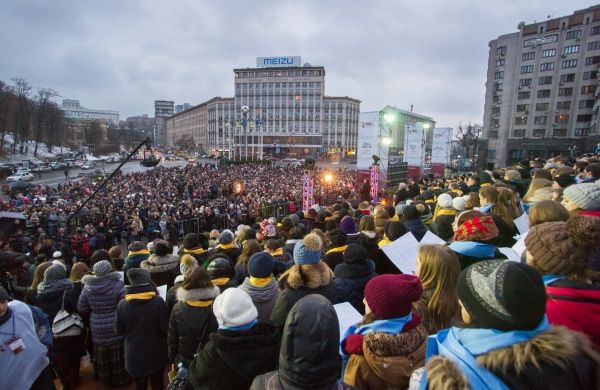 Ukraine Today
The flashmob was called "Ukraine and the world celebrate Christmas together", Ukraine Today reported.
The reason lies in different dates of Orthodox and Catholic Christmas celebrations. By using the Julian calendar for church events, Ukraine celebrates Christmas on January 7, while the Catholic and Protestant world marks the holiday December 25, referring to the Gregorian calendar.
That issue was emphasized on by the head of Ukraine's National Security and Defense Council, Oleksandr Turchynov, during the show. He called upon Ukrainian authorities to take that fact into account and amend legislation to switch Christmas celebrations for December 25.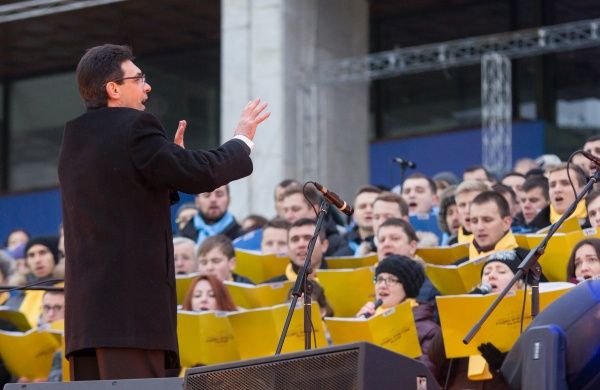 Ukraine Today