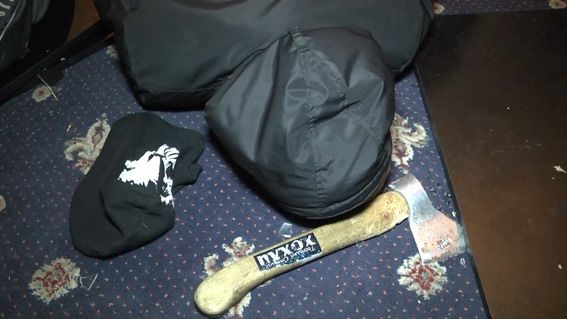 kyiv.npu.gov.ua
"Yesterday night [January 5] in Dniprovsky district [of Kyiv] the law enforcers of the Criminal Investigation Department along with SWAT detained the perpetrators red-handed as they once again attacked a gambling establishment," said Troyan.
Read alsoAwaiting a verdict: Ukrainian, Belarusian to be tried for selling counterfeit dollarsAccording to him, this time the attackers broke into the gambling club located on Malyshka Street, adding that they threatened people with firearms, an axe, and pepperspray, ordering them to lie on the floor and taking their money, cellphones and other belongings. Eventually, the attackers also broke ten computers owned by the club, according to Troyan.
During the raid, all robbers were detained by police officers. Stolen items were recovered and weapons – seized.