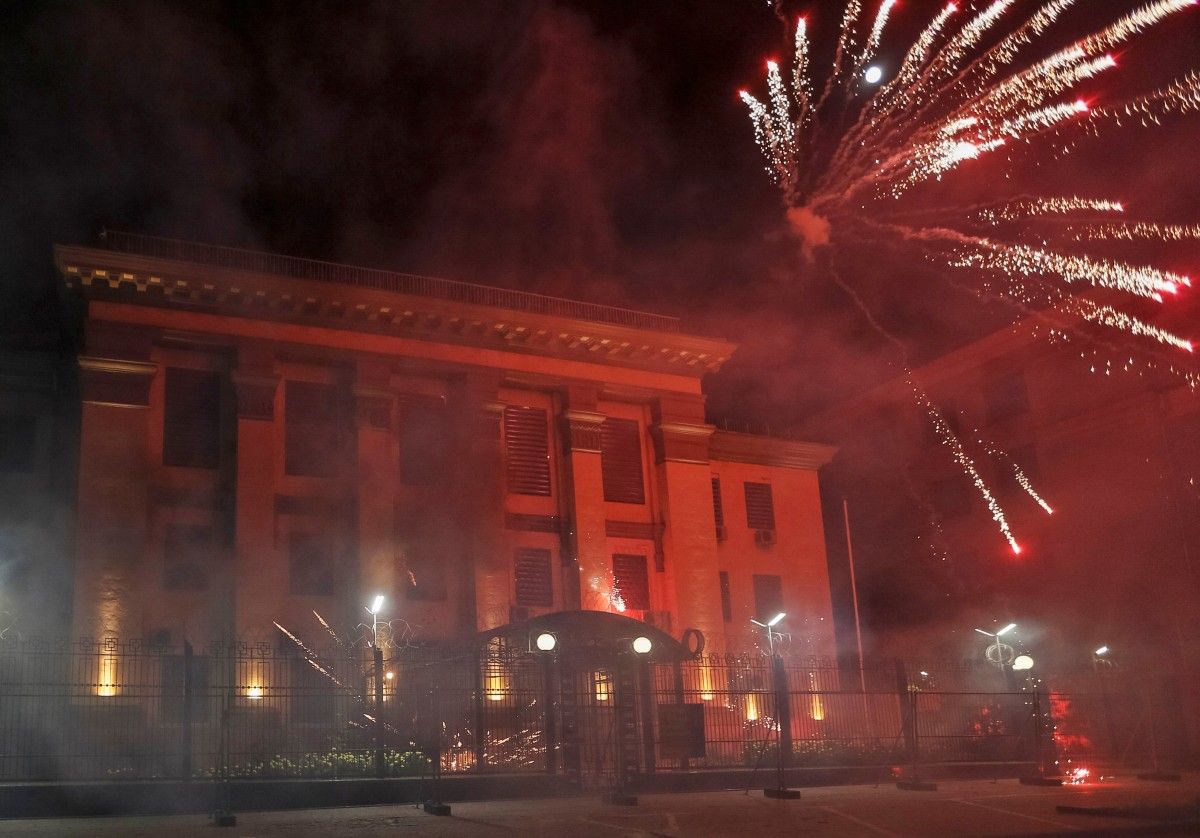 REUTERS
According to the press service of the Kyiv City Council, these are the land plots on 14 Spaska Str (​​0.197 hectares), (​13-15 Spaska Str (​0.3634 ha), and 17, 19, 21 Borychiv Descent (​​0.3771 ha).
"These plots of land were granted to Russia for a 49-year lease in 1998. With a UAH 1 rent a year, the Russians had the right to build a new embassy, ​​consulate and the residence of the ambassador, or put the plots to sublease, present them as securities in banks or even sell them. Fortunately, over the 17 years they didn't manage to utilize this right, and therefore we can terminate the lease contracts," City Council MP Ihor Myroshnichenko said, who has submitted relevant decisions.
Read alsoEurovision 2017 national selection: Ukraine chooses its semi-finalistsAccording to the press service of the Kyiv City Council, the draft decisions, a legal reason for termination of the lease is the inappropriate use of land and non-compliance with contractual terms.
The draft resolutions are yet to be considered at a plenary session of the City Council. "After the land is returned to the municipal ownership, the deputies will seek to set up green areas there," the report says.