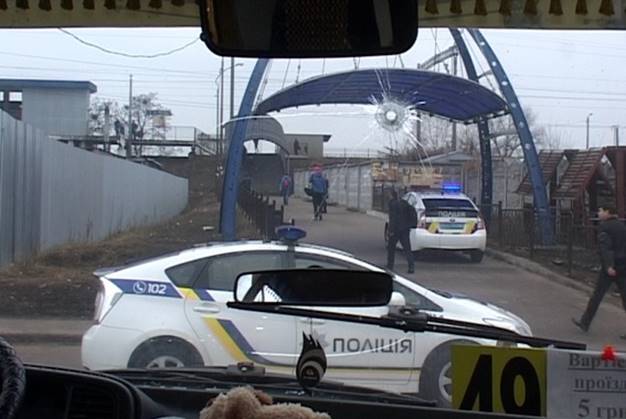 kyiv.npu.gov.ua
Patrol police received a report on a suspicious individual wearing a large backpack. As law enforcers approached the man, he dropped his belongings and ran through the apartment complex toward a busy street, the Main Department the National Police in Kyiv reports.
"The perpetrator got behind a wheel and drove away. However, he continued to shoot at the patrol officers. The law enforcers, in accordance with the Law of Ukraine On the National Police, returned fire to stop a vehicle," police said in a statement.
Read alsoKyiv's Shuliavsky bridge collapses on Monday (Photos)Then the culprit got onto a bus and ordered the driver at gunpoint to drive. As the bus drove, the perpetrator shot at police officers through the windshield as law enforcers continued the chase. At this point, the driver and passengers fled from the bus, the police said.
On the way, the attacker ran into a passenger car but continued the drive. Soon he stopped in a residential area and fled. At a city train station, he also shot a police officer in the leg, resisting arrest.
At the moment, the search for the perpetrator is under way.