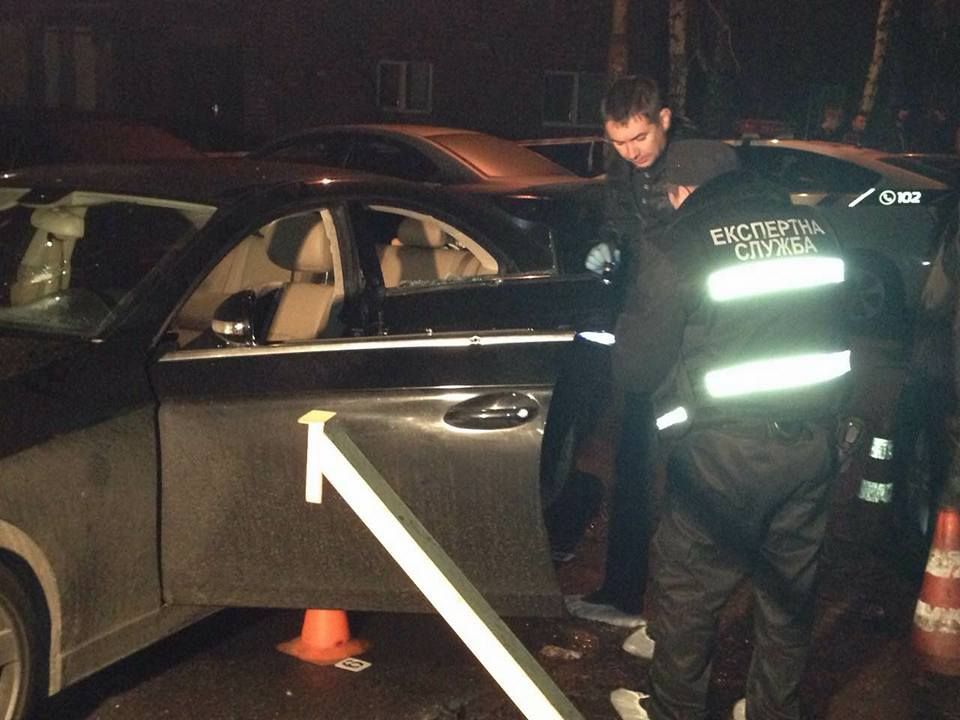 Oksana Blyshchyk
The tragedy unfolded outside the victim's house on Antonovycha Street. The perpetrator, who is still at large, has reportedly fired six shots at a victim's Mercedes, presumably from a Makarov pistol.
Four bullets hit the businessman, and he later died in an ambulance.
Read alsoPolice reveals details of armed hijacking of Kyiv city bus (photo)"As a result of the shooting, a girl born in 2008, suffered a gunshot wound to her hand, and a boy (2011) – to his leg," the police report said.
Both children have been provided necessary medical care. There is no threat to their lives, the police said.