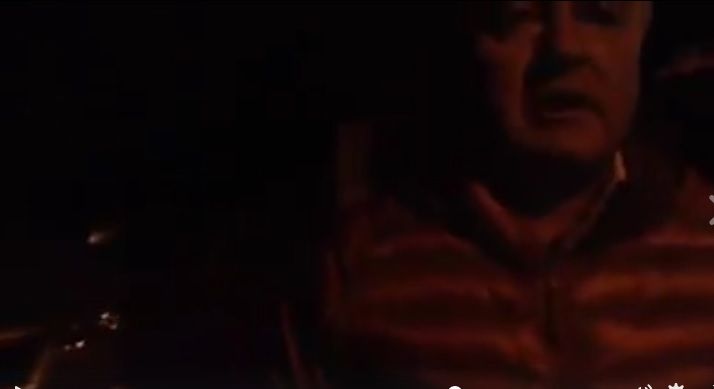 Judiciary member Benedysiuk uses his firearms in a brawl with activists in Kyiv / Screenshot
Judge Benedysiuk allegedly attempted to drive his car at activists from the Tradition and Order movement in Kyiv's Osokorky area on the evening of March 17; then he opened fire on them, activist Yevhen Karas wrote on his Facebook page.
"Activists went to the judge to talk to him and spread leaflets saying that Benedysiuk is seeking a senior position as a public service worker while being involved in corruption. The activists filed a relevant claim at the NABU [National Anti-Corruption Bureau] before visiting the official," Karas said.
The activists had their camera and tablet broken, they got minor injuries after having been rammed by the car.
At the same time, spokesperson for the HCJ Oksana Lysenko said that "more than 10 unidentified men dressed in balaclava attacked Benedysiuk and his wife near their private house late at night," according to the online newspaper ZN.ua.
Read alsoBusinessman shot dead in his car in Kyiv center, his 2 children woundedShe claims that the HCJ head had to use his firearms as self-defense, by firing a warning shot into the air. A group of police officers who arrived at the scene detained some of the alleged attackers.
Benedysiuk registered a claim about the attack on him.
Volunteer fighter from the Myrotvorets regiment Markiyan Yatsyniak was also present at the scene.
Karas wrote that police planned to detain the activists and Yatsyniak and bring them to Kyiv's Darnytsky police station.