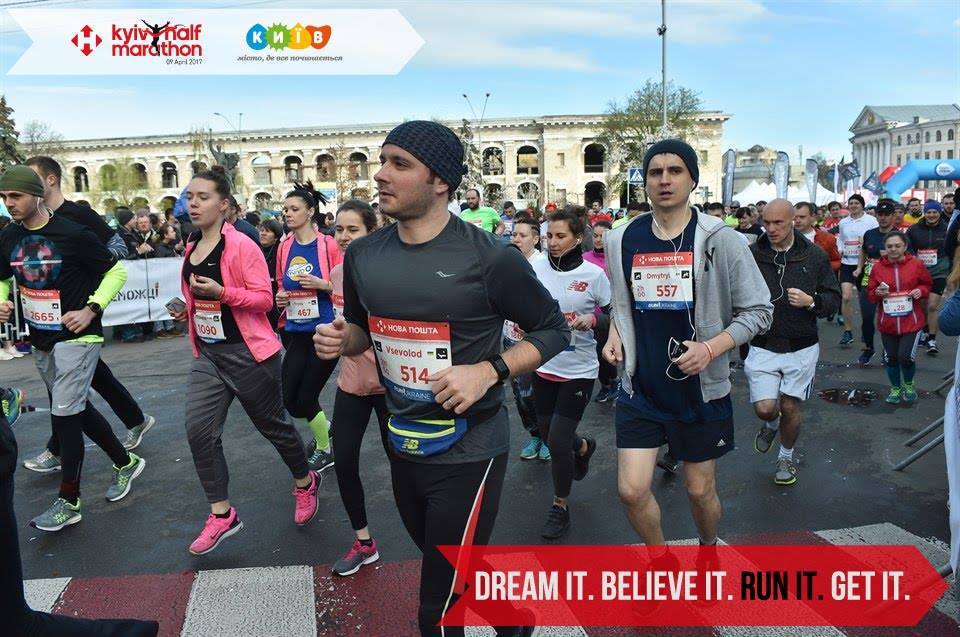 Kyiv Half Marathon / Facebook
The Ukrainian capital city is readying itself for the excitement of hosting the contest, and as part of the build up, 43 bands and singers will be performing live on the course of the race, according to Esctoday.
This is a joint initiative by Run Ukraine and the city tourism board, who saw the potential of using the race to promote both the city of Kyiv, and the Eurovision Song Contest in Kyiv.
Read alsoEurovision 2017: Various Fan Zones to be set up throughout Kyiv"We have added music to our race to make it more atmospheric and to make participation in the race unforgettable. The participants, which will include many runners from abroad, will no doubt be pleased to hear the music of our country. In addition, we want to remind everyone about the variety of music in the 2017 Eurovision Song Contest," said Victoria Veremienko, the marketing and communications director of Run Ukraine.
There will be a cash prize for the winner, and shorter races taking place alongside the half marathon. There will also be special events for children.
The Eurovision Song Contest 2017 takes place in Kyiv on the 9, 11 and 13 May 2017.