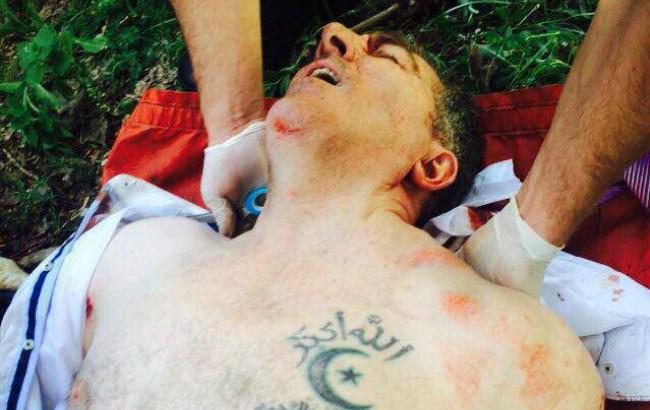 www.rbc.ua
It is reported that, according to police, Osmayev and his wife Amina Okuyeva agreed on an interview, allegedly with a "French journalist Alex Werner from Le Monde" on Kyrylivska Street in Kyiv, RBC-Ukraine reported.
During the meeting, the attacker (whom police later identified as a holder of a Ukrainian passport issued at a name of Oleksandr Dakar, according to the Interior Ministry spox Artem Shevchenko) is reported to have drawn a Glock pistol out of the box and shot Osmaev in the chest. Amina Okuyeva reportedly responded immediately and fired four rounds at the attacker, using a PM firearm awarded to her by the authorities.
Both wounded men were taken to Hospital 17.
Read alsoRussia plots terrorist attacks in Crimea, to blame Ukraine - battalion commander OsmaevInterior Ministry press secretary Artem Shevchenko told UNIAN that one of the two men wounded today in a shootout in Podil district of Kyiv claimed to law enforcers, who had arrived at the scene, he was a foreign correspondent.
"Both are seriously wounded. They are receiving treatment. One of them claimed he was a foreign correspondent. Now we are clearing out whether he is from Russia or some other state," Shevchenko said. He also noted that he now does not know the updated information about the state of the wounded.