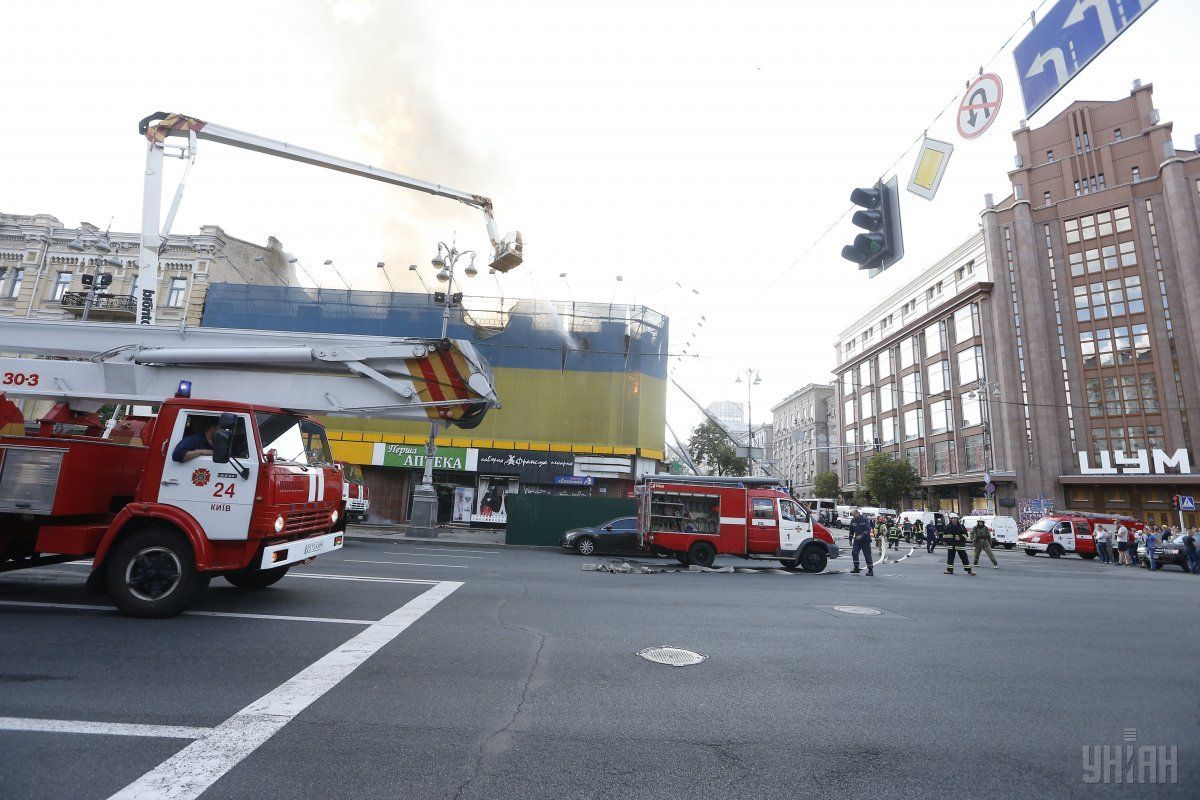 Photo from UNIAN
According to the report, firefighters have managed to stop the fire from spreading to the adjacent buildings, including Kyiv's Pechersk District Court.
"The approximate fire area is about 1,000 square meters, the actual number is being specified," the rescuers say.
Read alsoHeadquarters of Ukraine's Higher Administrative Court in flamesAccording to the preliminary version of the firefighters, the ignition was due to arson, but it will be finally decided by experts.
As reported earlier, the fire broke out at about 17:00 on Tuesday. Twenty-two vehicles and a hundred firefighters were extinguishing the fire for almost three hours to stop it from spreading.
The road traffic in the adjacent streets was limited, and the streets lying next to the ignition place were shut off.
The fire ran through the historic building of former Central Gastronome built in 1873.