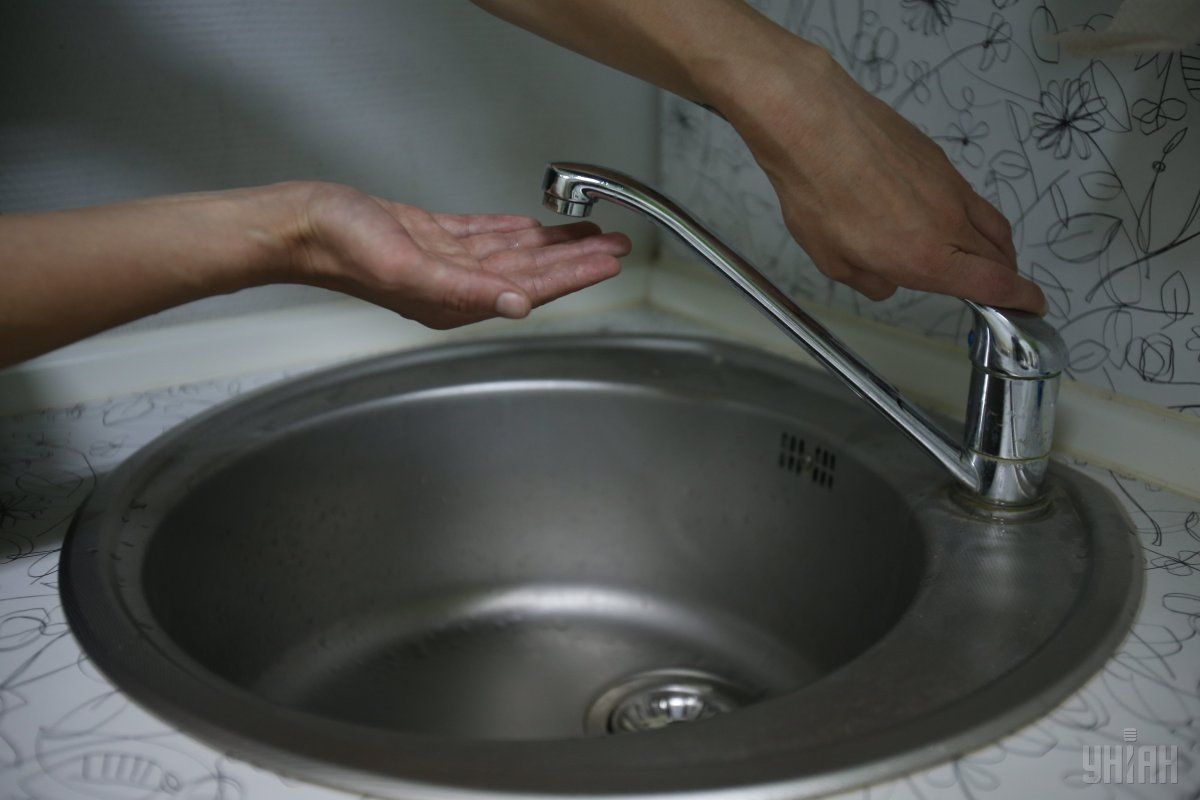 Photo from UNIAN
According to him, the equipment at the capital's combined heat and power plant No. 6 (CHPP-6) is being launched. The steam boiler has already been put into operation and the system is being heated. After that, the hot water will be supplied to the houses of Kyiv residents.
"Gas supplies to the CHPP-6 were resumed on June 24. The connection to the system will take place tomorrow, and the districts that have remained without hot water will receive it," Panteleyev said.
He added that the resumption of the CHPP-6 operation had been made possible due the agreements reached between the state-owned operator of Ukraine's gas transportation system Ukrtransgaz (a subsidiary of the national oil and gas holding Naftogaz of Ukraine) and PJSC Kyivenergo.
On Saturday, June 24, the KCSA said that residents of the capital's residential areas, namely Troyeshchyna, Obolon and Podil, would receive hot water on Monday, June 26.
It was noted that the technological processes would last two or three days.
Read alsoWorks started on restoration of gas supplies to Kyiv's CHPP-6As UNIAN reported earlier, Kyivtransgaz, a structural unit of Ukrtransgaz and a subsidiary of Naftogaz, in late May, halted gas supplies to the capital's CHPP-6, which generates electricity and provides a number of districts with thermal energy. According to Kyivenergo, one of the main reasons the supplies were cut off was the outstanding debt for gas and its delivery.
The company's debts were due to the fact that the state did not pay off debts on subsidies, which covered part of the population's expenditures for the payment of utilities, Kyivenergo said.
On June 21, Ukrtransgaz stated it was ready to resume gas supplies to Kyiv's thermal power plants subject to payment of the debt worth UAH 60 million, or US$2.3 million.
On June 24, Ukrtransgaz lifted restrictions on gas supplies to the CHPP-6. Naftogaz said then that Ukrtransgaz had agreed to resume gas supplies, although only UAH 20 million ($768,344) had been received for gas transportation out of a UAH 61 million ($2.3 million) debt.
The total debt of PJSC Kyivenergo to Ukrtransgaz for transportation services is estimated at about UAH 330 million, or $12.7 million.
On June 23, the Kyiv City State Administration sent a letter to Ukrtransgaz, which guaranteed control over the fulfillment by Kyivenergo of its obligations to repay the debt in the amount of UAH 41 million, or $1.58 million, before June 30.