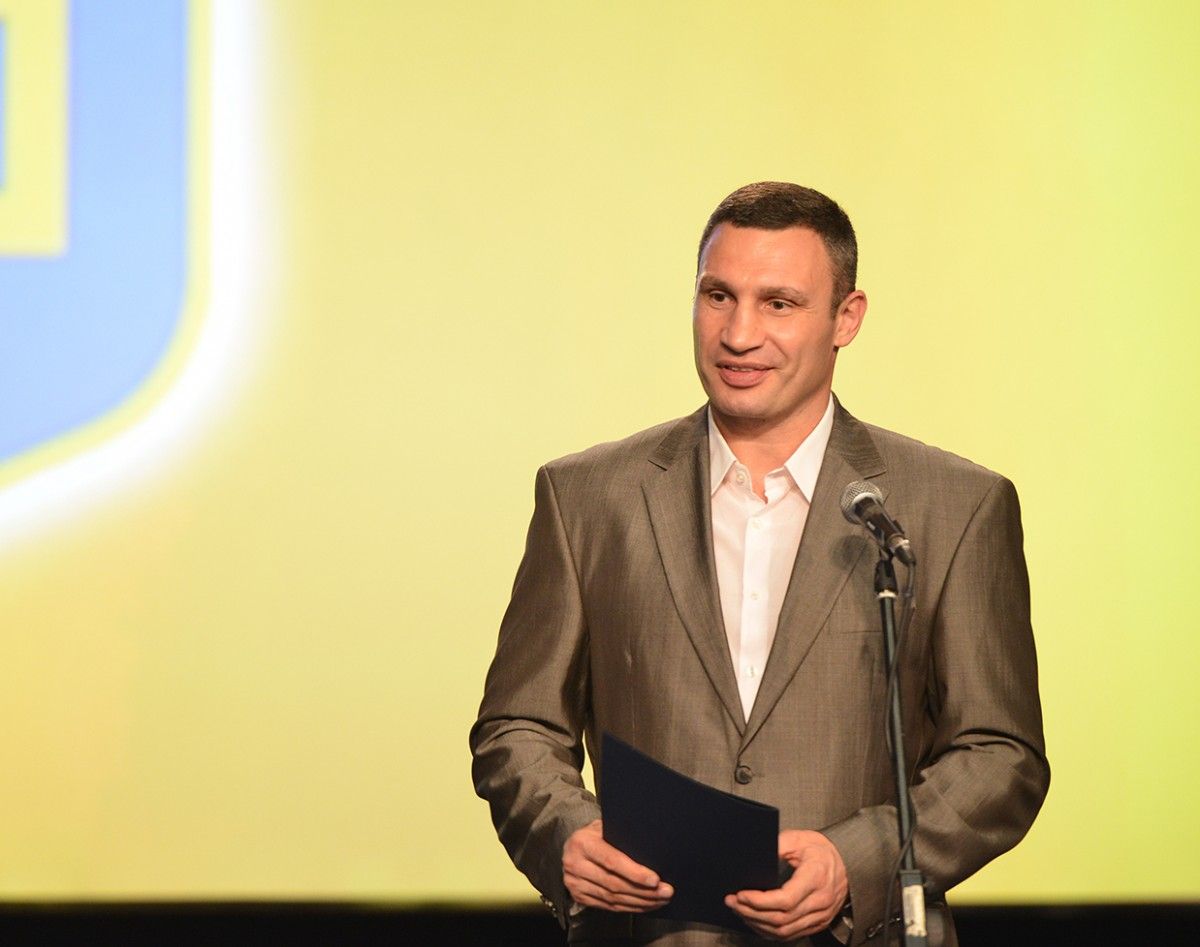 Photo from kievcity.gov.ua
"Today we are going to celebrate the jubilee date — the 25th anniversary of the Association of Ukrainian Cities. And those people came to this room, thanks to whom our Association is a powerful organization that defends the rights of local self-government. First of all, these are representatives of the community members of the Association, as well as our veterans, those who developed the Association," Klitschko said.
Read alsoBrawl breaks out between police, volunteers in Kyiv city council (Photo, video)"I am happy to welcome Ukrainian President Petro Poroshenko in this room, representatives of parliament and government, as well as representatives of associations of local self-government, international organizations, all those who are our associates and partners in the reform and development of local self-government," he said.
About 800 representatives of AUC community members from all over Ukraine, members of the government, representatives of the parliament took part in the solemn event.
The meeting was opened by the speech of the President of Ukraine Petro Poroshenko.