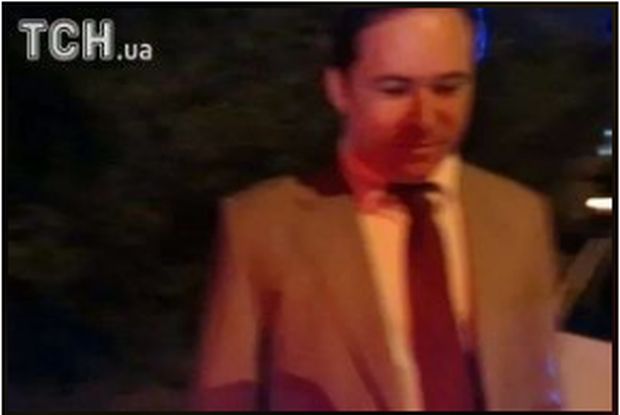 Photo from tsn.ua
The incident occurred at about 23:40 Kyiv time. The driver told a TSN correspondent that he was a consul of the Russian Federation, but declined to provide further information and pass a breathalyzer test.
"The driver was in a state of intoxication. He refused to be tested for blood alcohol content. Therefore, a consul of the Russian embassy was called in. He took responsibility for delivering the vehicle to the embassy. A police report was drawn up," police sergeant Oleksandr Sytiuk said.
Another representative of the Russian diplomatic mission came to pick up the vehicle and drove away with the culprit of the incident.
Read alsoKyiv authorities ban sale of alcohol at nightPresumably, the employee of the Russian consulate stopped by the Kyiv police on the outskirts of the capital, near the town of Bortnychi, was a representative of the Border Service of the Russian FSB Federal Security Service Ruslan Trebunsky.
According to journalists, he has been previously caught drunk while driving and every time he was released on the spot.
"The same situation was in April 2017. Last summer, he was stopped for violation of the traffic rules. Then, the license plates on the car did not meet the registration. The police only drew up a protocol as the diplomat enjoys his immunity," the report says.
Spokesman for the National Police Yaroslav Trakalo later confirmed that the police had detained an employee of the Russian consulate, representative of the Russian FSB's Border Service Ruslan Trebunsky, according to TV Channel 112 Ukraine.
But the police was unable to seize his car or driving license as he had shown a diplomatic identity card of an adviser to the Russian Ambassador to Ukraine, Trakalo said.
"No administrative materials were compiled. Inspectors filed a report on this incident. This report will be forwarded to the Ukrainian Foreign Ministry, which will notify the Russian side about this incident through diplomatic channels," Trakalo added.