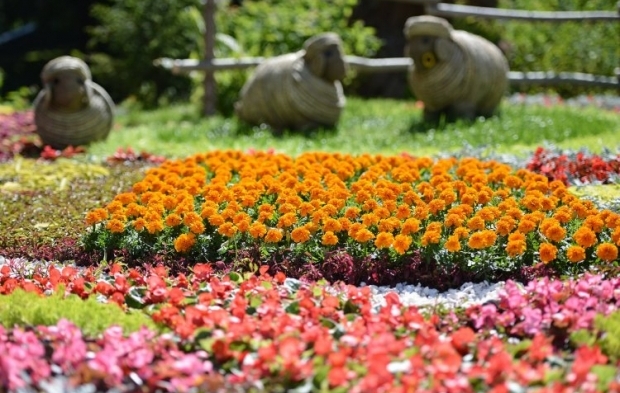 Photo from UNIAN
"Today, an opening ceremony for a flower festival has been held at a Spivoche Field landscape park in Kyiv," MP Dmytro Bilotserkovets, who is also an aide to the Kyiv Mayor, wrote on Facebook.
 The exhibition, which is timed to Ukraine's Independence Day (August 24), features 10 flower compositions, each dedicated to a certain region of Ukraine, according to the official.
Read alsoKyiv to restrict traffic until Aug 24 due to celebration of Independence Day"200,000 flowers have been used in forming a unique flower map," Bilotserkovets wrote.
According to the program of events approved by the Kyiv State City Administration for National Flag Day and the 26th anniversary of Ukraine's Independence, the exhibit at Spivoche Pole will last until September 18.