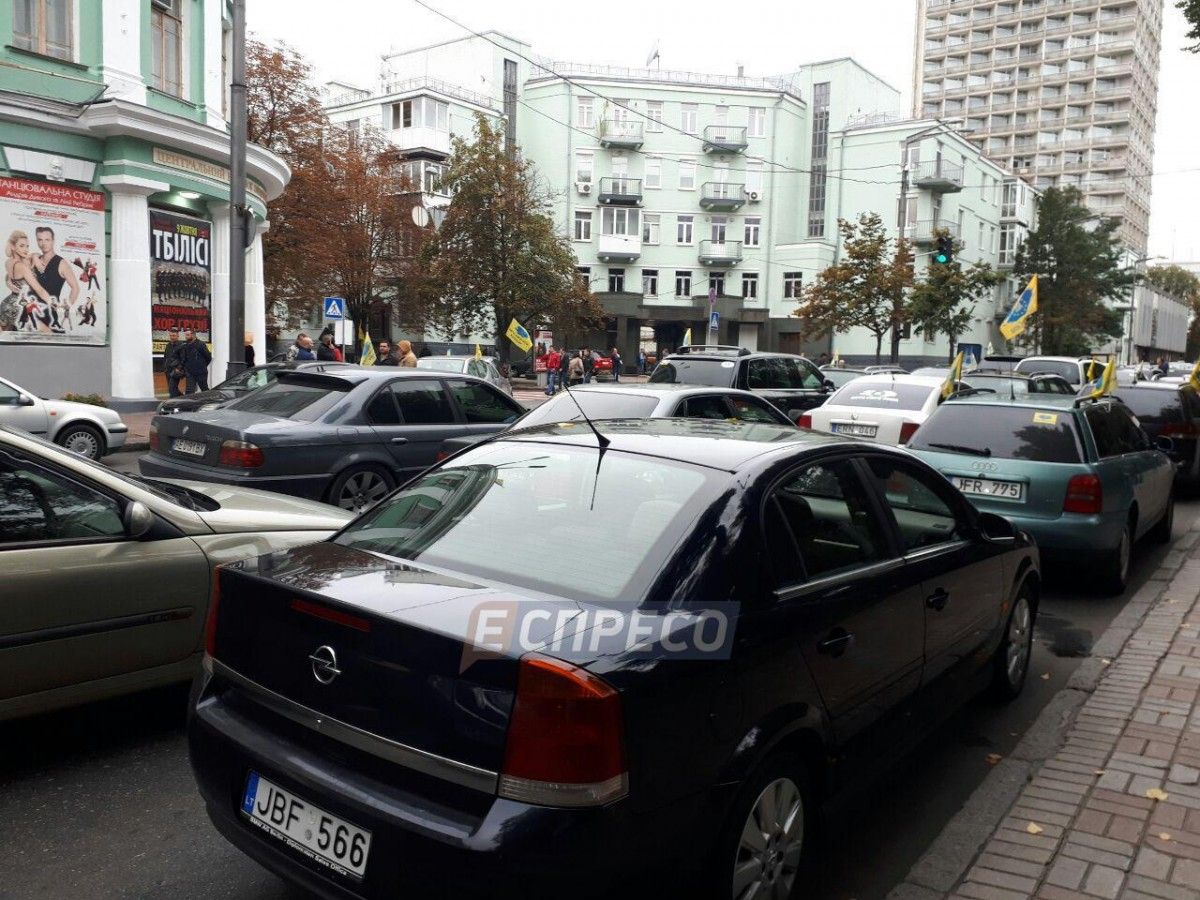 espreso.tv
The owners of cars with foreign registration plates have put to a halt all traffic along Hrushevskoho Street from the European Square to the Ukrainian parliament. In particular, there are cars with Lithuanian, Polish and Estonian license plates.
Activists are demanding that the authorities pass amendments to the rules of customs clearance of vehicles, making the imports of cars more affordable to citizens.
At the same time, it is reported that the parliament will not be taking any decisions Wednesday while the deputies are set to work in parliamentary committees.
Read alsoUkraine's car imports double in H1 It is expected that 3,700 cars will take part in today's rally, 112 Ukraine TV channel reports.
According to RFE/RL, as of today, it is forbidden in Ukraine to register cars imported from abroad that do not comply with EURO-5 standard. This means it is impossible for citizens to register vehicles manufactured before 2010, regardless of their technical condition.