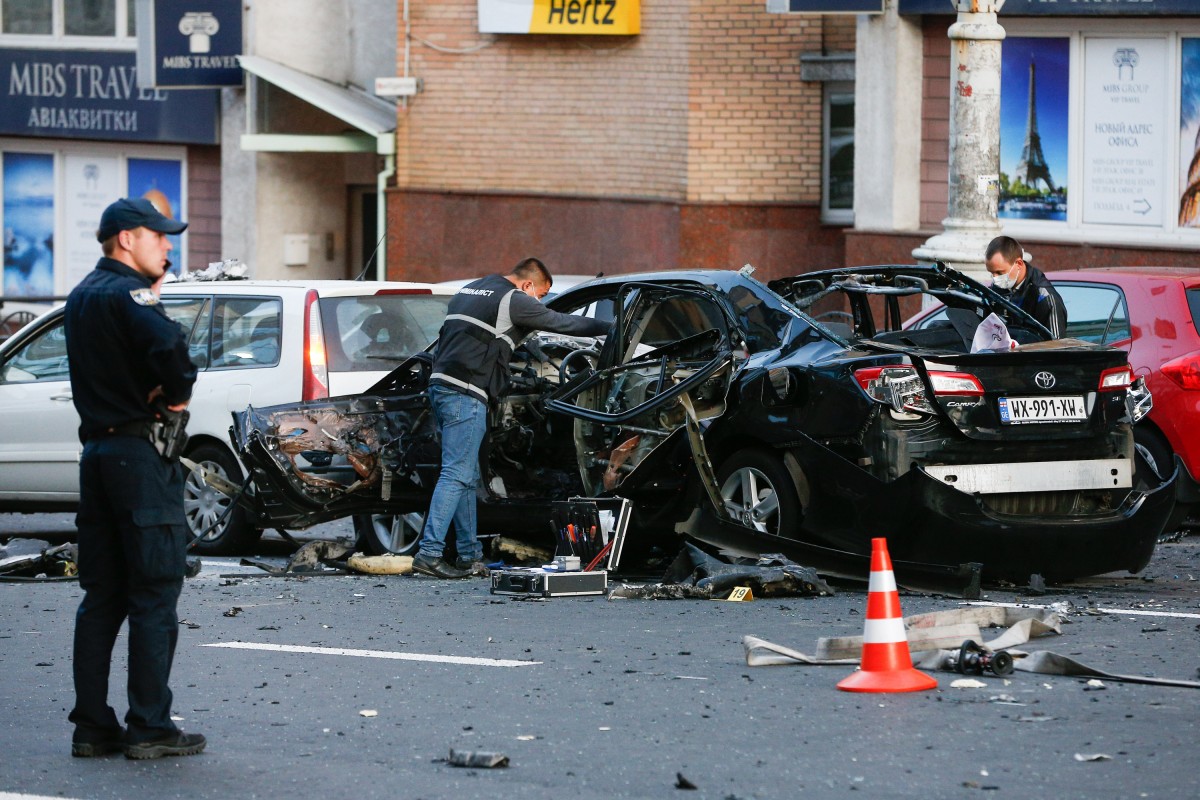 Photo from UNIAN
"Version 1. This could be connected with the Russian security forces or even " Kadyrov's special forces," which are quite independent and rather powerful, due to their separate financing. They could have done it," Shevchenko said.
"Version 2 - this could be the result of some criminal beefs, because Makhauri was hardly an example of a law-abiding citizen, he was repeatedly detained abroad and once in Ukraine, this winter. That is, it could be connected with some of his ties in the shadow criminal world. Version 3 - this could be some kind of personal issues, revenge or something else," he said.
Shevchenko said that none of these versions was a priority.
As UNIAN reported earlier, a car was blown up by an IED in Kyiv on Friday, September 8, killing Georgian citizen Timur Makhauri and severely injuring a woman who was a passenger in the car; the third passenger, a child, was reported as unharmed.
Read alsoCar bomb kills Georgian man who fought in Donbas; child unharmed, mother hospitalized – policeA representative of the Ministry of Internal Affairs said that the victim person had previously been brought to justice in Ukraine on charges of illegal possession of weapons.
According to him, Makhauri had connections in Chechnya's criminal circles.
Read alsoMan killed in car blast downtown Kyiv, woman injured (Photos, video)The SBU Security Service of Ukraine said Makhauri was "Kadyrov's personal enemy."