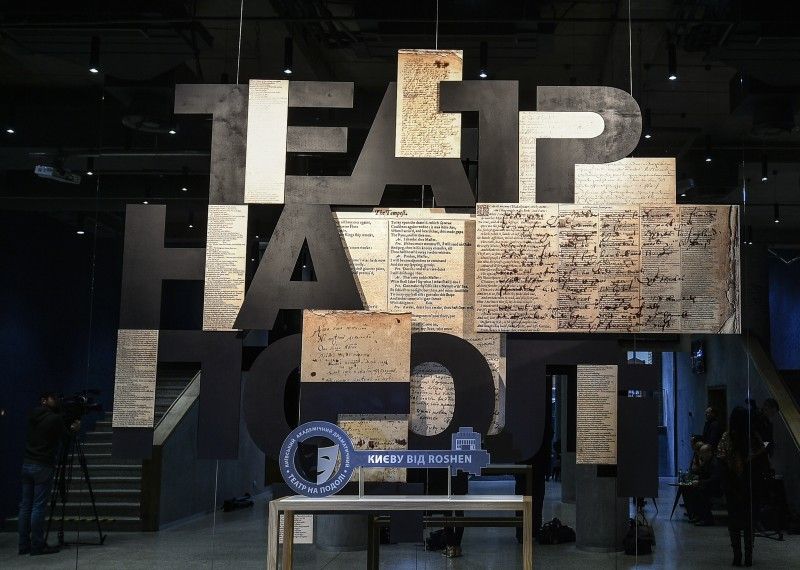 president.gov.ua
The head of state emphasized that today's opening is a unique phenomenon as the Theater in Podol was built at the cost of a patron of arts. "In the last three years, a lot of things have been made for the first time in Ukraine and in Kyiv," the president said, noting the importance of the given event for the cultural development of Ukrainians, especially in conditions of Russian aggression.
Read alsoUkrainian capital hosts exhibition of modern Chinese art — mediaPoroshenko thanked Roshen and its president Viacheslav Moskalevskyi who "made huge efforts to create a new theater in Podol, although it was not an easy task". The president also thanked all the enthusiasts, the whole team, volunteers: "Thousands of admirers who believed and supported this extraordinarily large project. It would have been much harder without their will".
The head of state noted the role of Kyiv Mayor Vitali Klitschko who also took part in the opening of the theater and supported the project: "It would have been harder to overcome bureaucratic resistance without him".