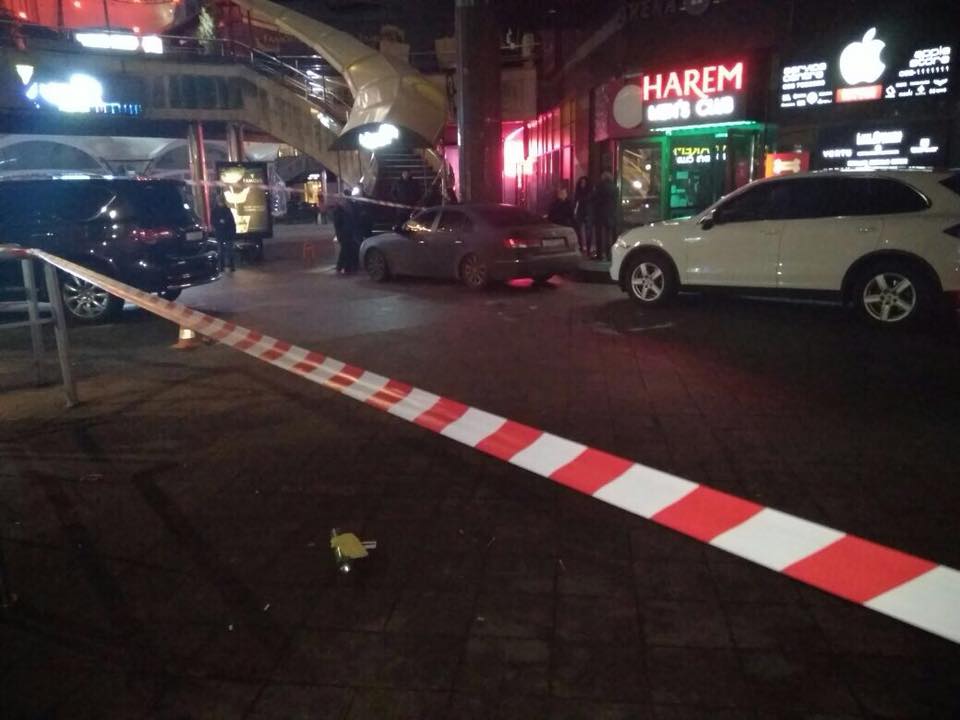 Photo from social media
Investigators are working on the scene, spokesperson for the Kyiv police's media liaison office Oksana Blyshchuk wrote on Facebook.
Police said they received a call at 21:25 from a male witness who reported he had heard an explosion. Investigators who arrived at the night club located in the Arena City entertainment complex inspected the scene and documented that the entrance had been damaged.
Read alsoMan killed in car blast downtown Kyiv, woman injured (Photos, video)According to early reports, two or three people threw unknown pyrotechnic devices into the premises and left.
Information about the incident has been added to the police registration system of Kyiv's Pechersky district police station.