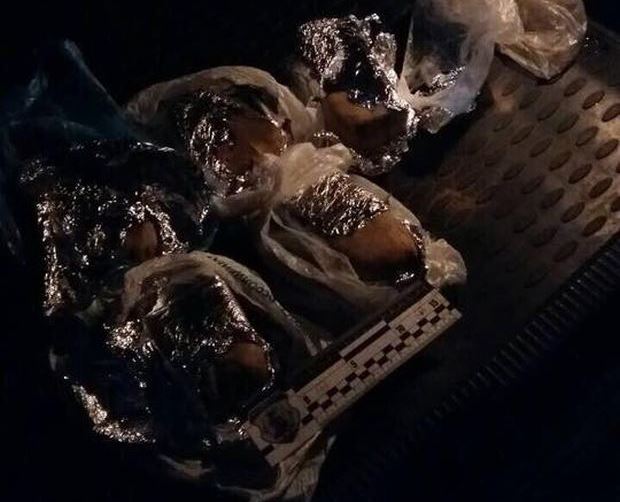 Kyiv PD press service
"One of the versions is the plotting of a terrorist act. Fortunately, the explosives were not planted, and so far we have no information on where and when [the perpetrators] intended to do it," he told 112 TV channel.
The police chief added that the persons detained had no fishing gear on them to claim justifiably that the explosives were in fact part of the illegal fishing effort.
Read alsoBomb threats to 10 Ukrainian airports come from "neighboring state" – policeAccording to Kryshchenko, the deadly explosion outside the Espresso TV headquarters in Kyiv on October 25 was equivalent to 1 kg of TNT.
"Here, there is 6.5 kg of explosives, this is a much more powerful set, so you all can guess understand what consequences could have been," he said.
Kryshchenko added that the two men, born in 1990 and 1991, were detained. They arrived in Kyiv from Zakarpattia region.
So far, their testimony has been brief and controversial, he said.
Read alsoCar with 6.5 kg of explosives ready for use seized in Kyiv (Photos)He added that the prosecutor's office was studying the criminal case and the possibility to re-qualify the crime for the preparation of a terrorist act.
As UNIAN reported earlier, on November 12, special forces in Kyiv seized explosives found in a Volkswagen parked outside a shopping mall.
During the examination of the vehicle, the police found in its trunk a backpack with five briquettes of plastic explosives weighing a total of 6.5 kg, and 10 electric detonators.