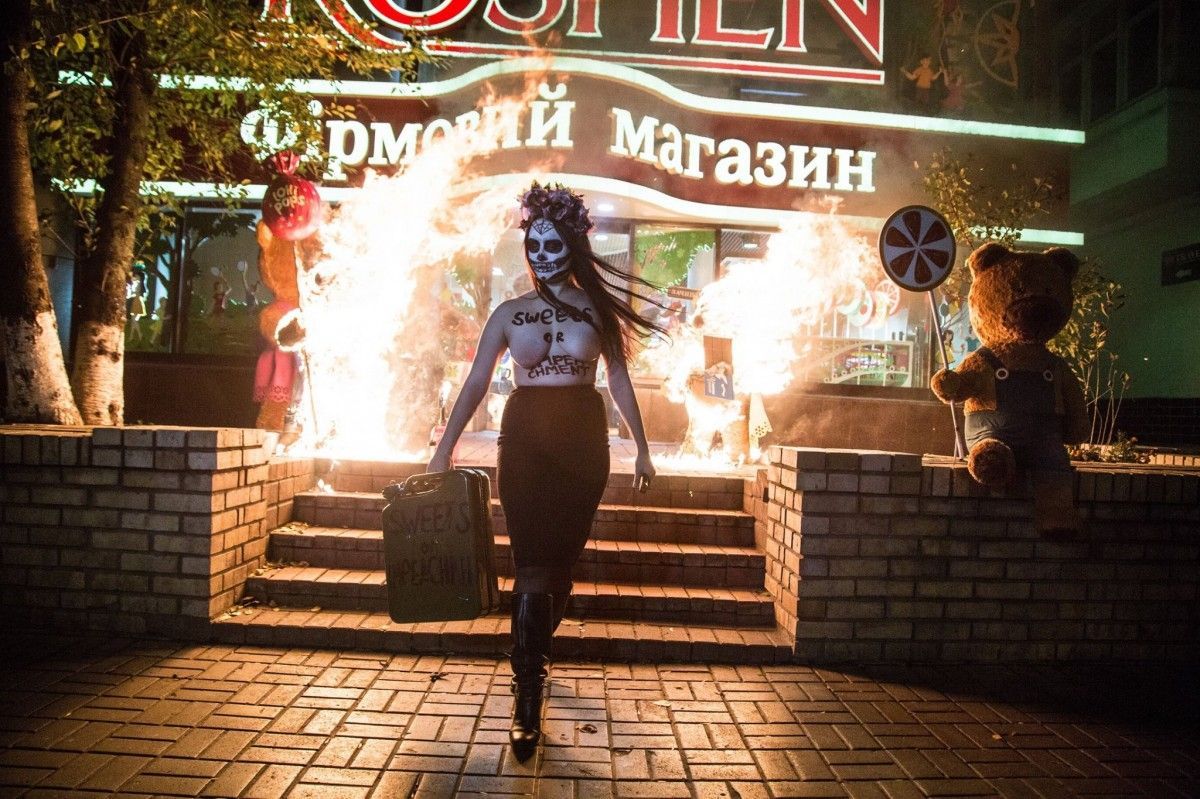 Photo from facebook.com/femenukraine
Visitors and employees of the café were witnesses of the incident, she said, Hromadske reported.
Three men seized Vinogradova, forcedly pushed her into a car and drove away. Hutsol said that the police had been called after the abduction.
At the same time, police spokeswoman Oksana Blyshchyk told Hromadske that she did not know anything about it.
Read alsoFemen activist hangs from Paris bridge in anti-Rouhani protestHutsol said there was no connection with Vinogradova.
It was Alisa Vinogradova who burnt figures of bears near a Roshen store close to the Arsenalna metro station in Kyiv and a decorative tram near a Roshen store in Vinnytsia as an act of protest, Hutsol added.