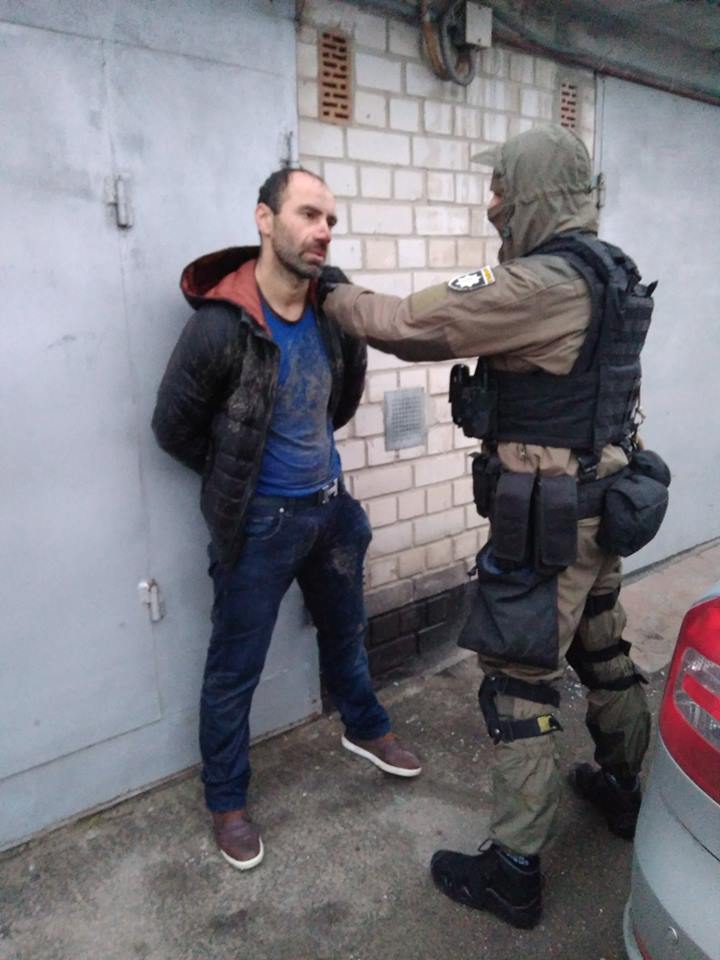 facebook.com/Andriy Krishchenko
"Five Georgian nationals snatched away a bag with a large sum from a family couple at gunpoint. When they were hitting that woman and breaking the man's hand, none of them could think that they would be handcuffed within an hour," the official wrote on Facebook.
Read alsoHead of Ukraine's Interpol, Europol Bureau Vasyl Nevolya: "We have a mechanism to turn down extradition requests""On November 14, near the entrance to the showroom at Stepan Bandera Avenue, the perpetrators were on the watch for a man and a woman who intended to purchase a motor vehicle. Applying threats and physical force, they took away their bag with UAH 3.5 million [US$132,075] in cash," according to the Kyiv Prosecutor's Office press service.
Read alsoProsecutors arrest 5 police officers mugging travelers at Kyiv's railway stationThe criminals have been detained under Article 208 of the Criminal Procedure Code of Ukraine. The enforcers seized weapons, balaclavas, gear, cellphones, and vehicles.
"Now we know for sure that they are complicit in three similar crimes. Although we also realize they have committed over ten attacks. We are working on an evidence base," Kryshchenko added.