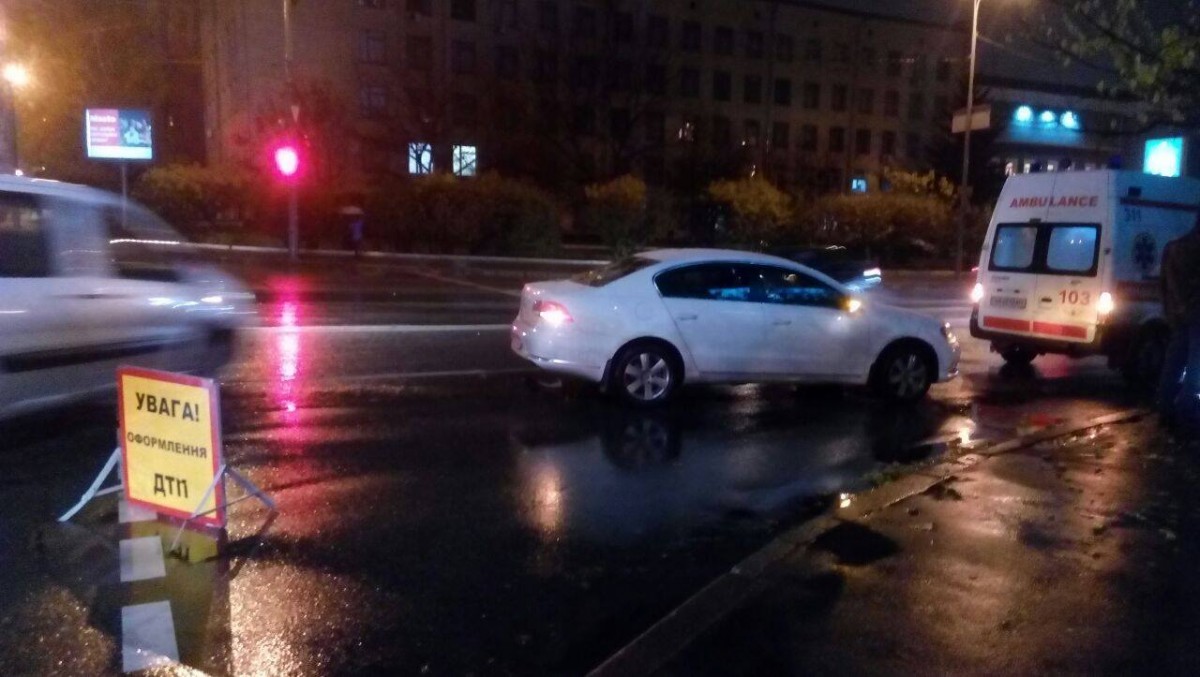 Facebook Yuriy Butusov
The incident occurred at 17:20 on Nov. 12, at the crossroads of Staronavodnytska Str. and Kutuzova Str. in Kyiv, where the attache of the Russian Embassy in Ukraine, Mukhamadeyev Chingiz Uralovich, driving a Volkswagen Passat, hit a Ukrainian national, Andrianova N.A., born in 1959, who was later admitted at Hospital 17 with a bruised chest and wrist fracture, Censor.net reported citing its sources.
The police speaker says the woman was provided medical assistance at a hospital ER without further hospitalization. The woman's daughter sustained a pelvic contusion.
Read alsoOne dead, two injured as Ukraine police car hits anti-tank mine in DonbasThe Russian diplomat did not refuse from passing a breath alcohol test. Due to the diplomatic immunity of the Russian citizen involved in the incident, patrol police officers did not seize his driver's license.
The National Police registered criminal proceedings and informed the Ukrainian Foreign Ministry.