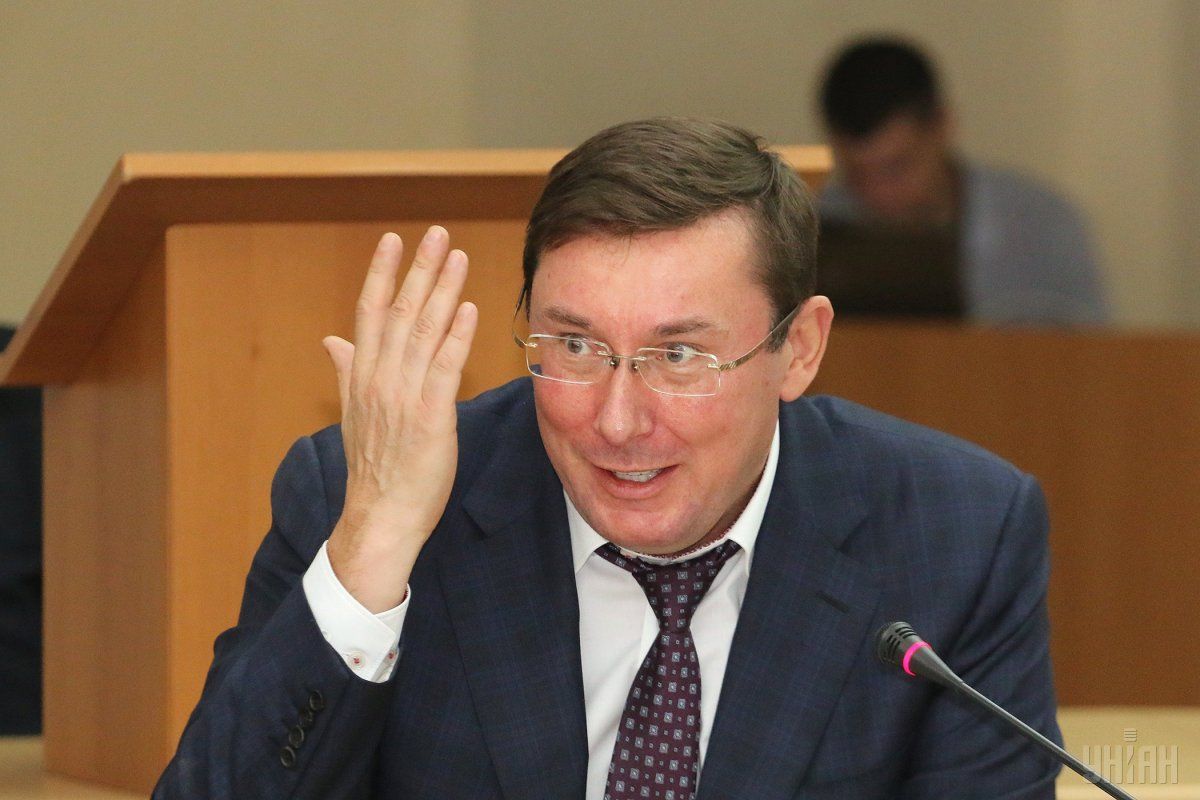 Photo from UNIAN
"Today, Ukraine's law enforcement system showed weakness. This is unacceptable because any state means compulsory rights and mandatory responsibility," he said.
He once again called on Saakashvili to report to the investigator's office, and urged "all those who have been deceived by his demagogy, to dismantle tents and stop destroying Ukraine".
When answering the question about the destruction of Ukraine's international image by today's events, Lutsenko noted that this was not the case.
Read alsoProsecutors aware of who else plans to destabilize Ukraine for Moscow cash – Lutsenko"Today the whole world sees that the Ukrainian state is able to defend itself: we have not allowed and uncovered, made public and, I am sure, will punish the criminal actions of those who seek to destroy Ukraine for Moscow money," he said.
As UNIAN reported earlier, searches were conducted in an apartment where Saakashvili resides on Kostelna Street. Later, the law enforcers detained Saakashvili and put him in an SBU van, but a crowd of the politician, who is now challenging Ukraine's decision on stripping him of Ukrainian citizenship, have blocked the car from driving away. Clashes between law enforcers and activists ensued. After a brief confrontation, someone from the crowd has smashed the van's windows, damaged the back door, and eventually Saakashvili managed to escape from the vehicle.
Law enforcers limited themselves to using tear gas during the attack.
After the "release", Saakashvili led his supporters to rally outside the Verkhovna Rada where PG Yuriy Lutsenko presented evidence of the politician's wrongdoings.
Read alsoSaakashvili freed by supporters (Video)The SBU informed the press that Saakashvili had been detained in the framework of a criminal investigation into his assistance to members of criminal organizations and concealment of their criminal activities (Article 256 of the Criminal Code).
Lutsenko said that Saakashvili organized protests in order to seize state power in Ukraine and help members of the criminal group associated with the former Ukrainian President, Viktor Yanukovych, and a young tycoon from Yanukovych team Serhiy Kurchenko in hindering the process of their criminal prosecution.
Read alsoLutsenko: Saakashvili uses Kurchenko-Yanukovych money to seize powerIn turn, Saakashvili denied Lutsenko's accusations of assisting participants in criminal organizations.