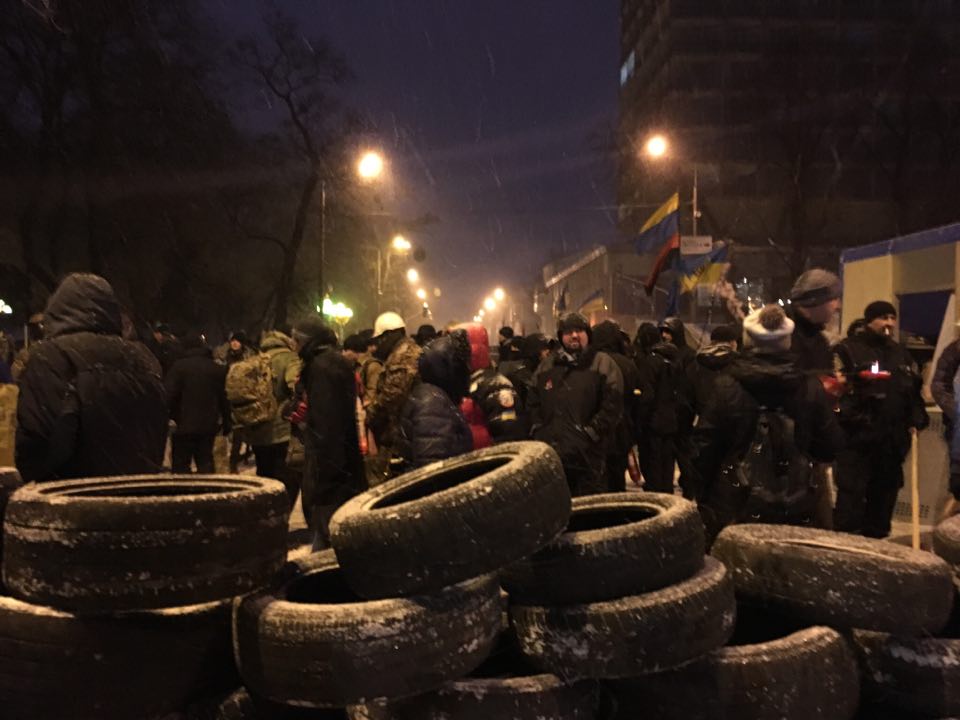 Photo from Strana
Ukrainian Member of Parliament from the Samopomich parliamentary faction Yehor Sobolev who has also joined the rally has said there are injured both among protesters and police. Sobolev said that the law-enforcement forces had stormed the camp from three sides, according to Hromadske.
As UNIAN reported, the security forces tried to storm Saakashvili supporters' tent camp in Kyiv's Mariyinsky Park, which is close to the Verkhovna Rada's building. There were about a hundred law enforcers.
Read alsoLutsenko says law enforcers showed "unacceptable weakness" as Saakashvili "released" by crowdProtesters began to defend themselves, using firecrackers. The police resorted to tear gas and piled the fence. In response, people began to beat them with wooden and metal bars, and the law enforcers had to retreat.
Later, the police said they had chosen the assault because they were carrying out an operation to search for Saakashvili, who is on the wanted list.
The law enforcers also claimed activists had attempted to provoke them during the operation.
None of the protesters has been detained, the police said.