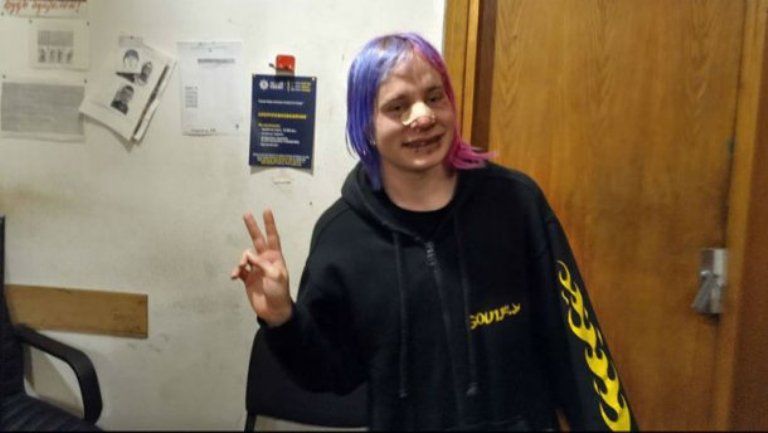 facebook.com/maria.makukha
Liam Tong, 23, wrote in a January 19 Facebook post that he was attacked earlier in the day by three "teenagers" or "young adults" and left lying in blood-soaked snow in the Ukrainian capital as the assailants fled, RFE/RL wrote.
In the Facebook post, which includes photographs of his bruised and bloodied face, Tong wrote that his injuries from the attack included a fractured nose and damage to several of his teeth that left him in excruciating pain.
Tong, who has piercings in his lips and nose as well as hair dyed blue and pink, said his attackers did not steal any of his belongings.
"Basically I was pretty heavily attacked based on what I assume was my style," he wrote.
Read alsoU.S. diplomat attacked downtown KyivAnna Zubreva, a district police spokeswoman in Kyiv, said police had opened a probe into the matter, Ukraine's Hromadske Radio reported on January 20.
Following the incident, Tong was assisted by Maria Makukha, a local psychologist who wrote on Facebook that she found the victim lying bloodied in the snow as she was leaving work shortly after 2 p.m. on January 19.
She described Tong as a "young British hipster" and said he was likely attacked "just for fun" due to his "nonstandard appearance."
Makukha added that Tong, who did not immediately respond to a request for comment that RFE/RL sent via Facebook, had arrived in Kyiv by himself to tour the city.