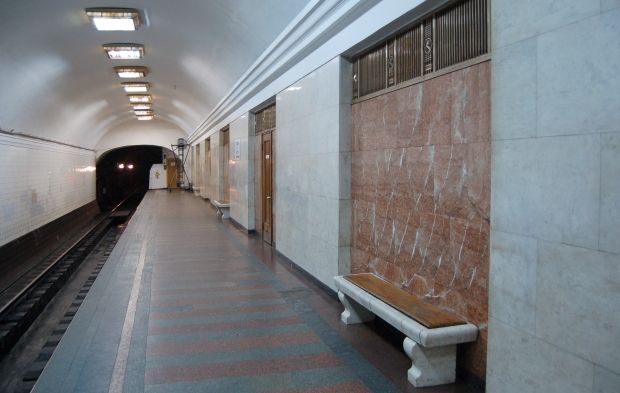 wikimedia.org
The Kyiv Metro subway has suggested Tesla CEO Elon Musk to place his Tesla Roadster at the world's deepest Arsenalna station in Ukraine's capital city of Kyiv.
"Dear Elon! You've got the highest Tesla in the world. It's unbelievable! We propose to put the deepest one on our station 'Arsenalna,' which is the deepest metro station in the world," the subway's press service tweeted.
The Arsenalna metro station is 105.5 meters deep.
As was reported, Falcon Heavy megarocket blasted off from the launchpad at Cape Canaveral in Florida on February 6, carrying Elon Musk's cherry red Tesla Roadster through space.