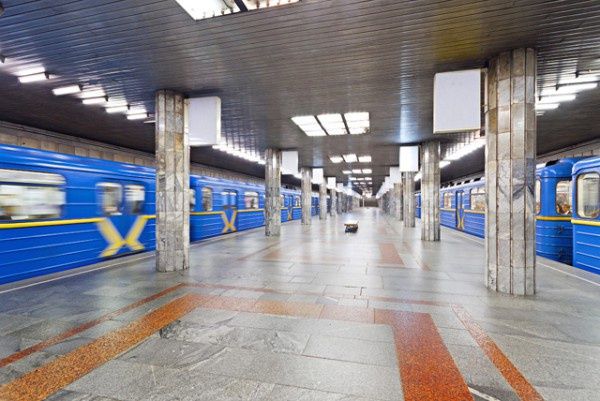 kievvlast.com.ua
Kyiv City Council last week ruled that Petrivka subway station should be renamed Pochaina in accordance with the name of the ancient Pochaina river, which is one of the city's oldest.
The relevant decision was backed by 70 out of 86 council members, according to an UNIAN correspondent.
Read alsoKyiv Metro subway offers Musk to put Tesla at world's deepest Arsenalna stationPublic debates on the renaming of Petrivka took place from March 1 to May 1, 2017. Some 1,932 people participated in the voting, and 73% supported the renaming.
Some historians consider Pochaina to be the river in which the people of Kyiv were baptized when Volodymyr the Great introduced Christianity as the Kyivan Rus' new religion in the 10th century, according to Kyiv Post.
In the case of Petrivka station, its name had to be changed in line with the decommunization policy because it was named after Hrigory Petrovsky, a prominent Bolshevik, who used to be the head of Ukrainian Soviet Republic's legislative, administrative, executive body called Central Executive Committee, it said.
The Kurenivsko-Chervonoarmiyska metro line was also renamed; its new name is Obolonsko-Teremkivska.
Public discussions on renaming the subway line took place from May 29 to July 29, 2017. Some 80% of the participants voted for the initiative.