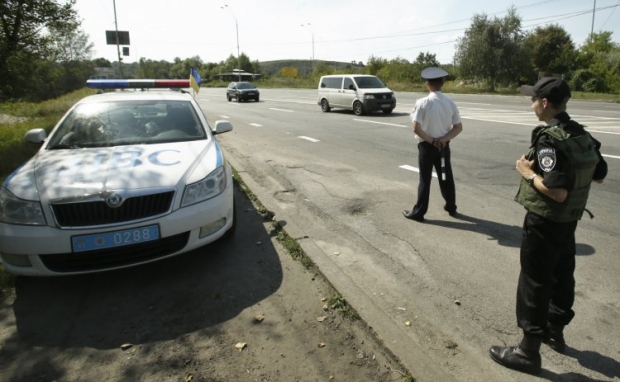 New checkpoints are being set up at the entrances to the Ukrainian capital / Photo by UNIAN
The Ukrainian Security Service (SBU) said it had uncovered a sabotage group that planned to disrupt the October 26 parliamentary elections.
Speaking at a press conference in Kyiv, SBU Spokesperson Elena Gitlyanskaya said security measures in the capital had been enhanced in response to the threat.
"Given the information about the existence of a plan to destabilize and disrupt the elections, which involves the Russian security services and terrorist organizations - a plan by subversive groups to disrupt the elections by committing acts of terrorism in the city - enhanced security measures have been introduced."
New checkpoints will be set up at the road entrances to the capital, and existing ones strengthened, more checks will be conducted at railway stations and other public places, and security at government buildings and critical infrastructure will be tightened, Gitlyanskaya said.
As UNIAN reported earlier, the counterintelligence unit of the SBU on Monday said it had uncovered and prevented a plot by Russian special services to destabilize the situation in Ukraine by carrying out terrorist acts against senior government officials, sabotaging critical infrastructure, and organizing mass riots involving pro-Russian citizens.