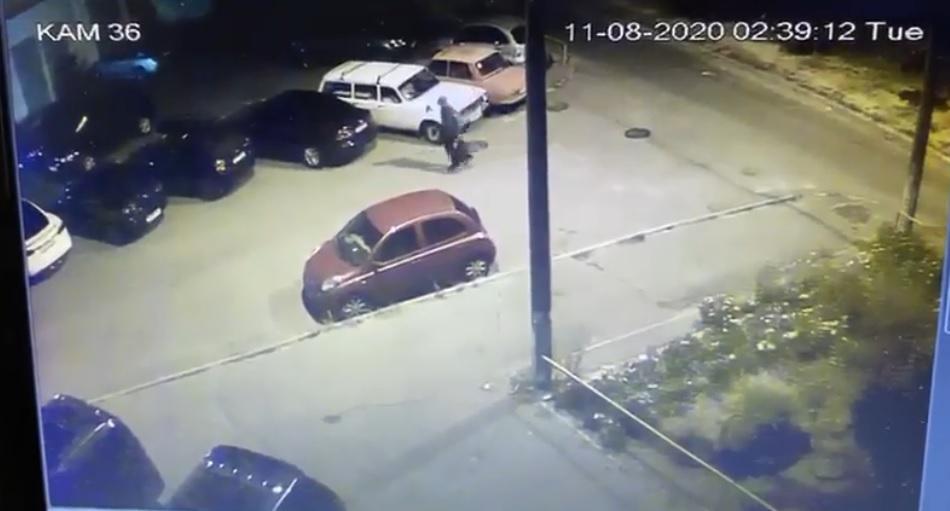 Snap from CCTV footage
Former head of the Ukrainian President's Office, Andriy Bohdan, had his Tesla set on fire at a parking lot overnight Tuesday, Kyiv police reported.
Another two cars parked nearby were also damaged, the Kyiv PD report said, adding that a criminal investigation had been launched into the arson attack.
Commenting on the incident via Facebook, Bohdan said he considered the attack a "threat" on the part of Ukrainian government.
At the same time, he added he did not take the arson attack too personally since "this is just one element in a number of criminal cases targeting me and my friends, as well as tarring campaigns in media"
Read alsoZelensky "concerned and upset" over torching of anti-graft activist's home (Photo)
CCTV footage showed a hooded man placing a flammable object under Bogdan's car and igniting it before fleeing from scene, according to a video Bohdan uploaded on Facebook.
Bohdan believes that whoever ordered the attack "has a certain criminal background and accomplices sitting in high government offices":
However, he added, "my dear friends, crisis scenarios are my job. I'll translate for you: it was you who just poured kerosene into the bonfire".
He added that he would ensure the attackers are punished.
Andriy Bohdan – background