A blast occurred outside the metro station in Kyiv / Photo from kyiv.npu.gov.ua
One person has been injured in a blast outside the Shuliavska metro station in the capital city of Kyiv.
Read alsoKyivan who threatened to blow up Kyiv bridge served with charge papers
"Today, at 20:10 Kyiv time, the police were informed that a blast had occurred on Peremohy Avenue at the entrance to the Shuliavska metro station. Police squads, crime scene investigation teams of the Main and District Police Directorates, as well as bomb squads, detector dog handlers and representatives of other specialized services immediately left to the scene," as reported by the Police Communication Department in Kyiv.
It is preliminarily established the blast took place in an orderly bin. As a result, one person was injured, he was hospitalized. His identity is being established.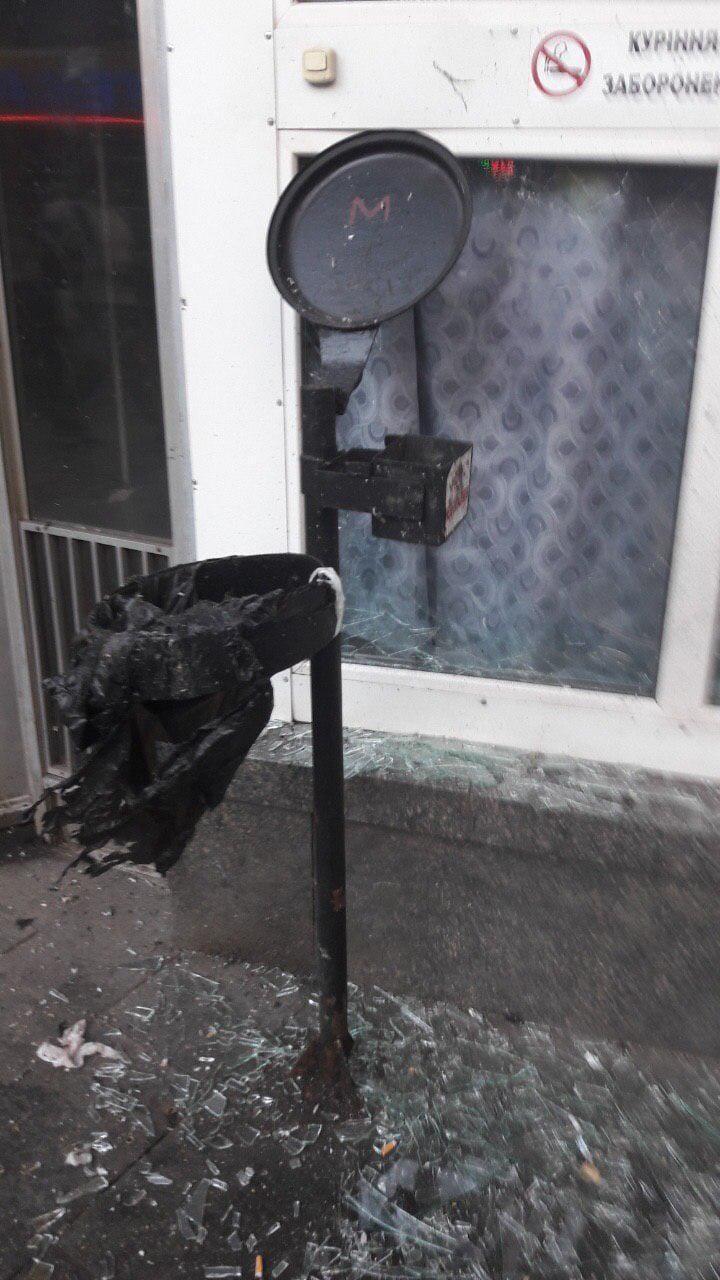 Photo from facebook.com/kyivmetro
The law enforcers are working on the scene, carrying out investigative actions and establishing all the circumstances.
Meanwhile, Kyiv Mayor Vitaliy Klitschko wrote on Telegram one of the passers-by had got a leg injury as a result of the blast.
He said the windows of the metro station had been damaged, but the subway operates as usual, the station is open to passengers.