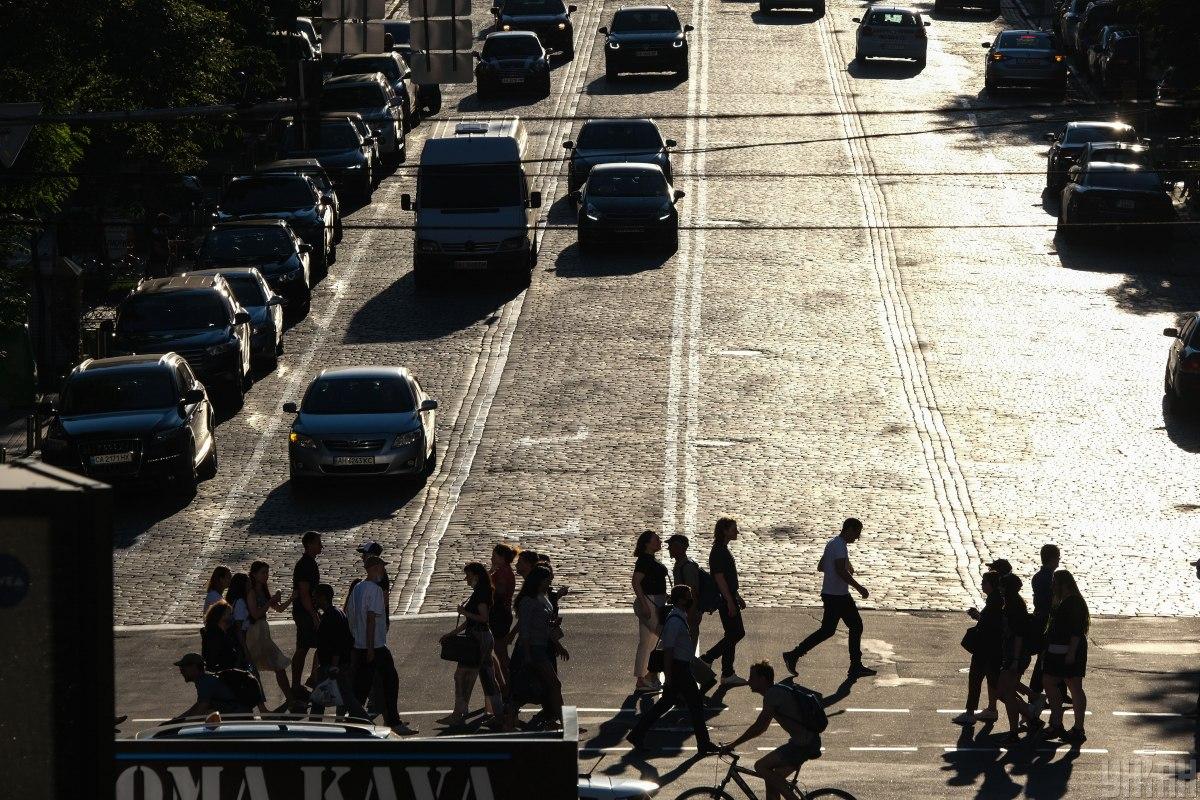 The number of COVID-19 cases in Kyiv is on the rise / Photo from UNIAN
Kyiv Mayor Vitaliy Klitschko has said the number of confirmed COVID-19 coronavirus cases in the city rose by 310 in the past day.
"The number of residents of Kyiv who have tested positive for the coronavirus grew by 310 in the past day," he said on Telegram on September 13.
Read alsoNumber of daily COVID-19 cases in Ukraine on decline first time in past three days
They include 166 women aged between 18 and 82, 118 men aged between 18 and 89, and 26 children: 15 girls aged from one to sixteen and 11 boys aged from two to sixteen, he said.
The recently confirmed cases include 20 healthcare workers, he added.
Fifty-two patients have been hospitalized, the rest are undergoing treatment at home.
Most COVID-19 cases were detected in the city's Desniansky district (70), Darnytsky district (54), and Dniprovsky district (36).
As of today, 17,261 people infected with the coronavirus have been registered in the capital. The death toll is currently 269, including three in the past 24 hours.
In total, 5,281 residents of Kyiv have already recovered.
"Do not neglect your health! Adhere to the rules and take care of yourself!" Klitschko said.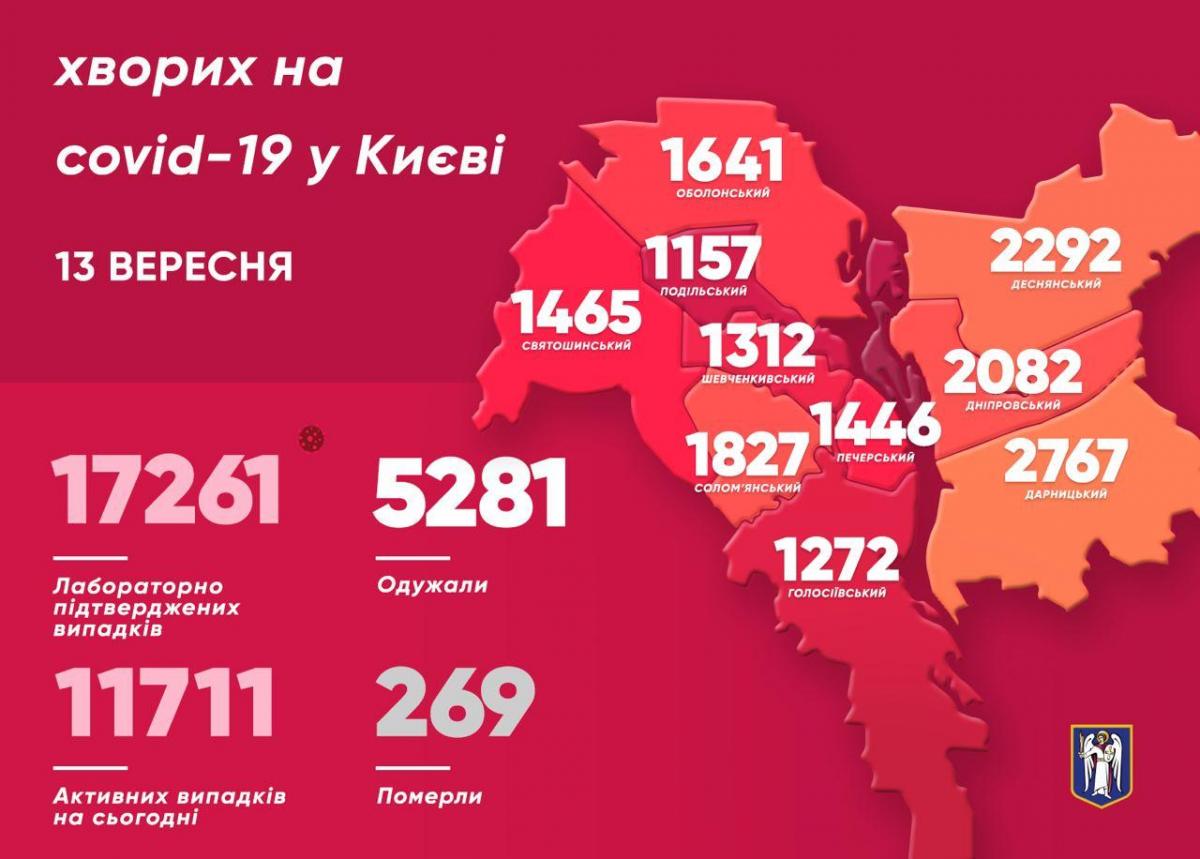 Image from /t.me/vitaliy_klitschko
Quarantine in Ukraine: Background
The adaptive quarantine was introduced on August 1. The Ukrainian regions were split into the green, yellow, orange, and red zones depending on hospital bed occupancy, the average number of PCR and ELISA tests, the ascertainment rate of COVID-19, and daily spread dynamics.
Quarantine-related curbs differ in each zone. The mildest ones are in the green zone, the regions included in the red zone will have to introduce the toughest restrictions.
On August 26, the Cabinet of Ministers extended the adaptive quarantine until November 1.
On September 10, the government reviewed the borders of COVID-19 quarantine zones. The reviewed zoning regulations will take effect on Monday, September 14. Kyiv became part of the orange zone, with the second-toughest bans after the red zone.
The number of daily COVID-19 coronavirus cases in Ukraine declined in the past day, as 2,476 new active cases were confirmed across the country in the past 24 hours as of September 13, 2020, after 3,103 new cases recorded as of September 12 and 3,144 cases recorded as of September 11. The death toll as of today is 3,178, including 30 fatalities recorded in the past day.