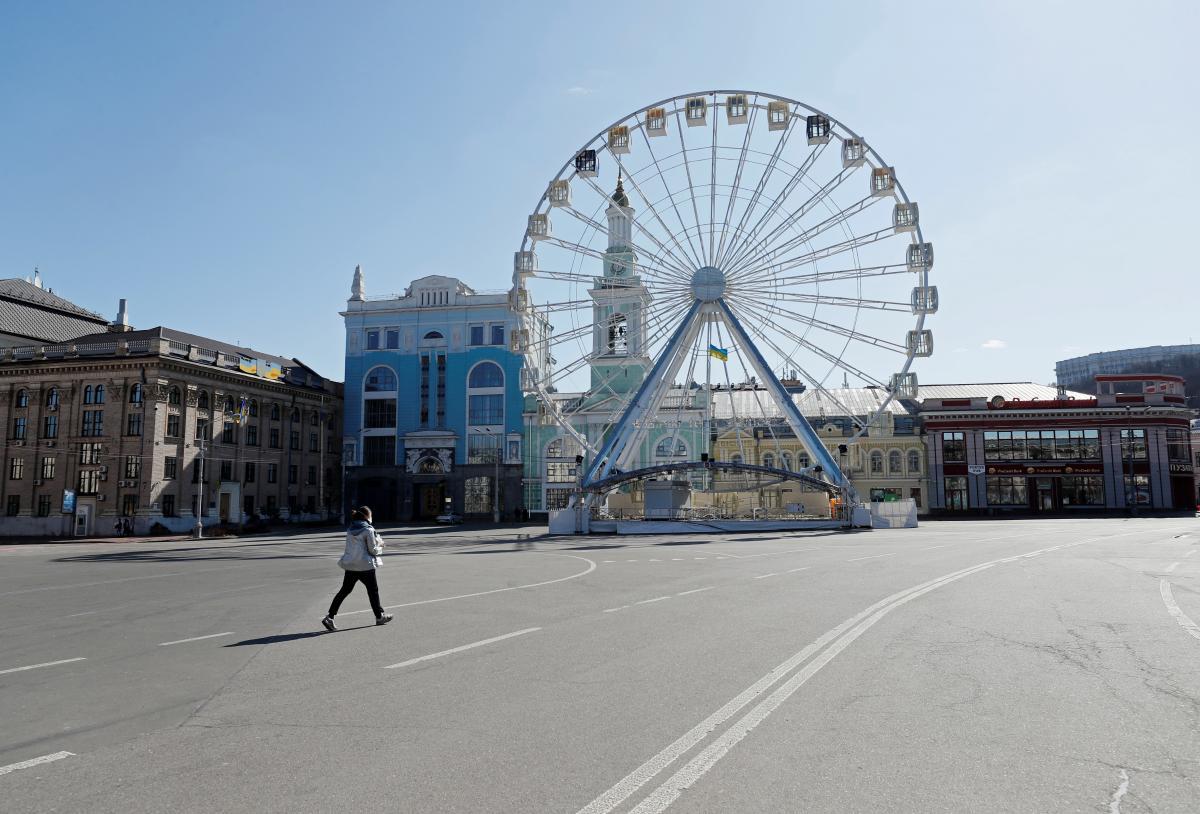 REUTERS
Kyiv will remain in the "orange" quarantine zone for the next week, says Oleh Ruban, head of the Kyiv office of the State Food and Consumer Service.
The relevant decision should be made by the Emergencies Commissions later today, the official has told RBC-Ukraine.
At the same time, Kyiv could potentially be assigned into the "red zone" with the toughest quarantine restrictions if COVID-19 hospital load further deteriorates.
"Kyiv is now in the 'orange zone' and will remain in the 'orange zone.' Everything depends on a single criterion. It's beds availability in hospitals," Ruban said.
He also clarified that the situation with kindergartens and schools is under control.
Read alsoKyiv deploying five more hospitals to tackle COVID-19 spikeLess than 0.5% of students and teachers have fallen ill in Kyiv, the official noted, adding that the situation is being addressed through the algorithm of "self-isolation and timely measures."
Quarantine in Ukraine: Background
On October 12, new zoning was introduced in Ukraine to impose different-tier quarantine restrictions in districts and settlements depending on COVID-19 spread threats. Two cities were put into the red zone: the regional center of Sumy and Cherkashy region's Kaniv.
On October 13, the Cabinet extended the adaptive quarantine in Ukraine until the end of the year, passing a number of amendments to regulations.
Since August 1, as part of the adaptive quarantine, the country has been divided into four quarantine zones – "green", "yellow", "orange," and "red", depending on the epidemiological situation.