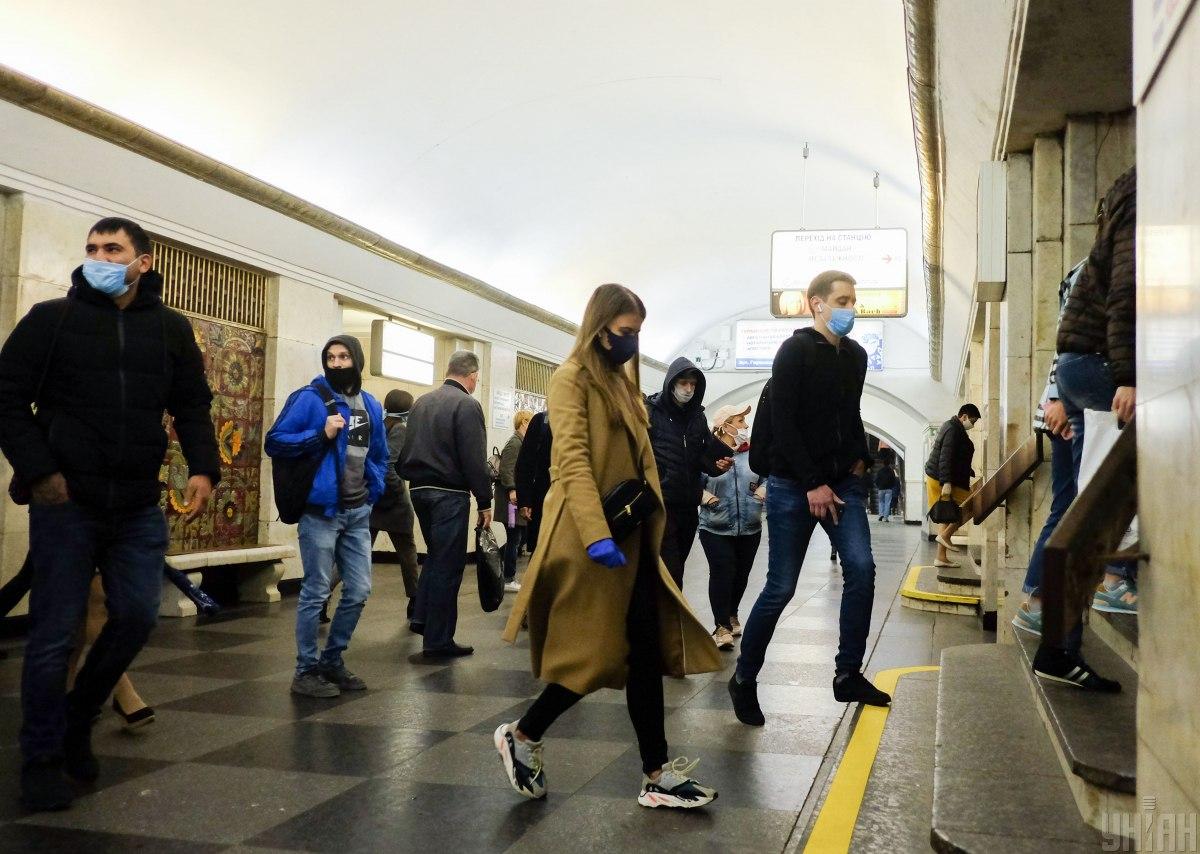 The total number of confirmed COVID-19 cases in the city is 25,896 / Photo from UNIAN
Head of the Main Department of Ukraine's State Food Safety and Consumer Protection Service in the city of Kyiv Oleh Ruban has said the capital city will be put in the orange quarantine zone from Monday, October 12.
"Today, the commission will consider the issue of changing the color by indicators. The city of Kyiv gets into the orange zone. There is a big problem today with beds since the occupancy is almost 75-70% now," he said on Thursday, according to the RBC Ukraine news agency.
Read alsoUkraine cannot yet reimpose lockdown despite rise in daily COVID-19 cases – health ministerThe new quarantine zoning should be approved today, October 8. It will come into effect on October 12.
At the same time, the official assumed Kyiv might be included in the red zone.
"It could be red, but the main task is to prevent this... The stock of beds [in hospitals] is being increased daily, which is today the main criterion for introducing strict quarantine measures," Ruban said.
As of today, Kyiv is in the yellow zone.
Orange zone: What's banned?
Hostels, gyms, and fitness centers are obliged to suspend operations until further notice.
Restaurants and entertainment establishments are banned from working in the night hours.
Scheduled non-COVID-19 hospitalizations are put on hold.
All arts establishments should be closed for visitors.
Mass events are allowed with up to 100 attendees with social distancing rules set at one person per 20 square meters of space.
Enrollment to children's vacation camps are suspended.
COVID-19 in Kyiv: Latest developments
The number of confirmed coronavirus cases in the city rose by 422 in the past day. There were 11 fatalities.
As of today, the total number of confirmed COVID-19 cases in the city is 25,896.
The total death toll in the city is 453 cases.