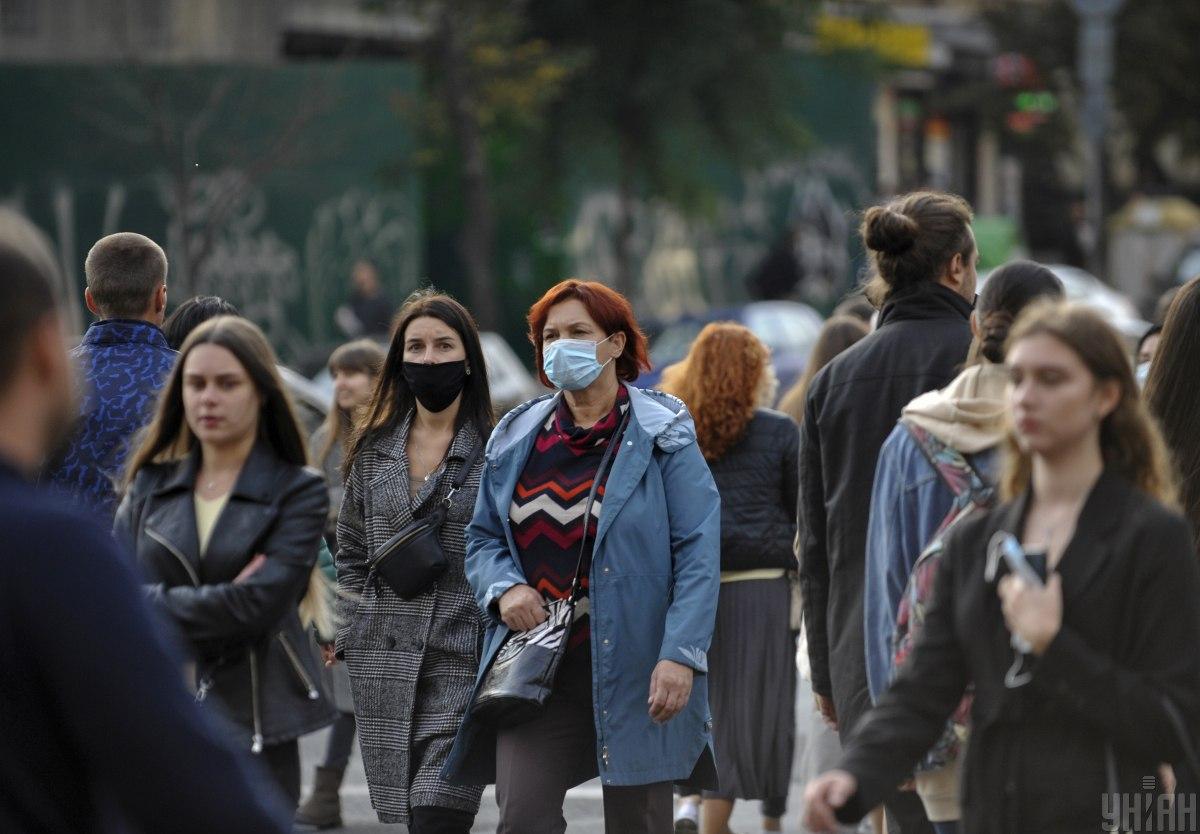 As many as 42 healthcare workers fell ill in Kyiv over the past day / Photo from UNIAN, by Serhiy Chuzavkov
Over 50,600 residents of Kyiv have contracted the novel coronavirus since the start of the epidemic in the country.
"The number of patients in Kyiv confirmed in the past day is 921. Fifteen cases were fatal. In total, 965 people have died from coronavirus in our city during the pandemic. There are already 50,620 confirmed cases of COVID-19 in the capital as today," Kyiv Mayor Vitaliy Klitschko wrote on Telegram on November 15.
Read alsoOver 10,000 new COVID-19 cases confirmed in Ukraine as of Nov 15
According to Klitschko, 53 children and 42 healthcare workers fell ill over the past day. Forty-four patients were hospitalized to the capital's hospitals in the past day. Fifty-seven COVID-19 patients recovered over the past day. In total 18,759 residents of Kyiv have recovered from the coronavirus already.
The highest number of new COVID-19 cases were recorded in Darnytsky district (124), Obolonsky district (121), and Desniansky district (120).
In the past 24 hours as of November 14, there were 1,053 new cases confirmed in Kyiv, while 12 deaths were reported.