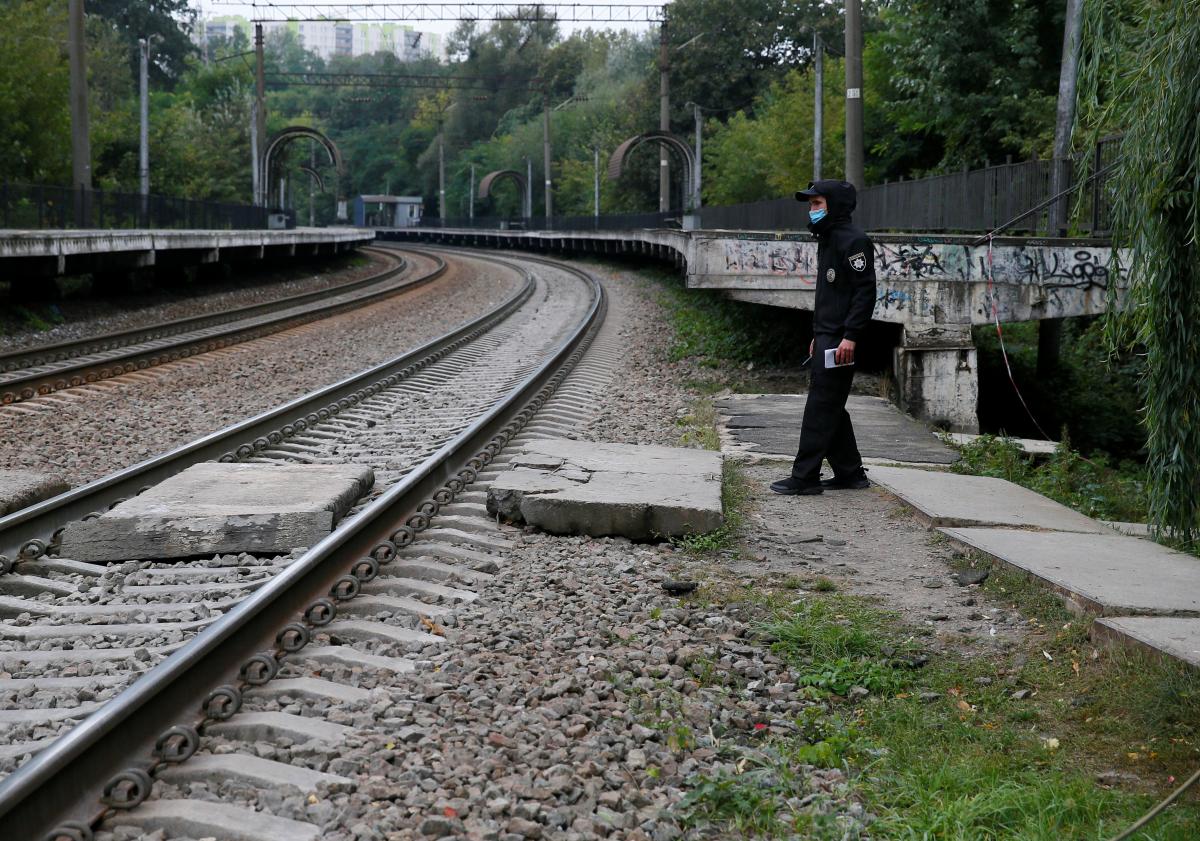 REUTERS
The President's Office of Ukraine has vowed comprehensive assistance in a probe into the death of an employee of the U.S. Embassy in Kyiv.
U.S. federal agents are already on their way to Ukraine to investigate, together with the Ukrainian law enforcement, the death of a U.S. citizen, as reported by the TSN TV news service.
The late employee's husband is the Embassy's military press attaché, the report reads, adding that she had four children.
The building of the forensic medical examination, where the woman's body was brought, is guarded by police.
On Wednesday, the woman with a head injury was found in a forest area by the railway tracks. She was unconscious. She was rushed to a hospital but later she died.
Read alsoKyiv police confirm death of U.S. embassy employeeThe woman was sporting a sports suit and had earphones on, so according to one of the theories, she could be hit by a passing train while jogging along the tracks. According to another version, a male attacker could hit her on the head.
Former SBU Deputy Chief Viktor Yahun does not believe it was an accident and says the autopsy will not be carried out until U.S. federal agents arrive.
Death of a U.S. embassy employee: Background
On September 30, the media reported that an unconscious employee of the U.S. Embassy was found on a street in Kyiv, she had a head injury. The victim was identified as Sanver Nikaelo. The woman was admitted to the hospital, but she later died from injuries.
Details on possible suspect
The police say the embassy employee could have been assaulted by a male suspect, about 30-40 years old, dark-haired (hair cut short on the sides), around 192-200 cm tall, sporting black shorts, navy blue sneakers, and a T-shirt.
Legal qualification of the incident
The investigation is underway by Kyiv's Shevchenkivsky district police unit. Based on its results, the appropriate legal qualification will be delivered.
This is the second lethal incident involving an employee of a foreign diplomatic institution since Ukraine gained independence. In 2005, an employee of the embassy of one of the Western countries was shot dead. The diplomat's killer was found immediately.