People on the upper floors remain blocked / Photo from Facebook
One body has been found under the debris of a Kyiv-based residential building hit by an explosion on Sunday morning.
His body was discovered under a concrete slab at 10:47 Kyiv time on June 21, according to the website of Kyiv City State Administration.
Rescuers and police are working on the scene.
The incident was reported at about 10:00 on Sunday. Several apartments in a nine-storied apartment block at 1/5 Solomii Krushelnytskoi Street in Kyiv's Darnytsky district were damaged by an explosion.
According to preliminary reports, it was caused by a leak of gas, Ukraine's Emergency Situations Service said. The explosion destroyed interfloor structures between the fourth and seventh floors.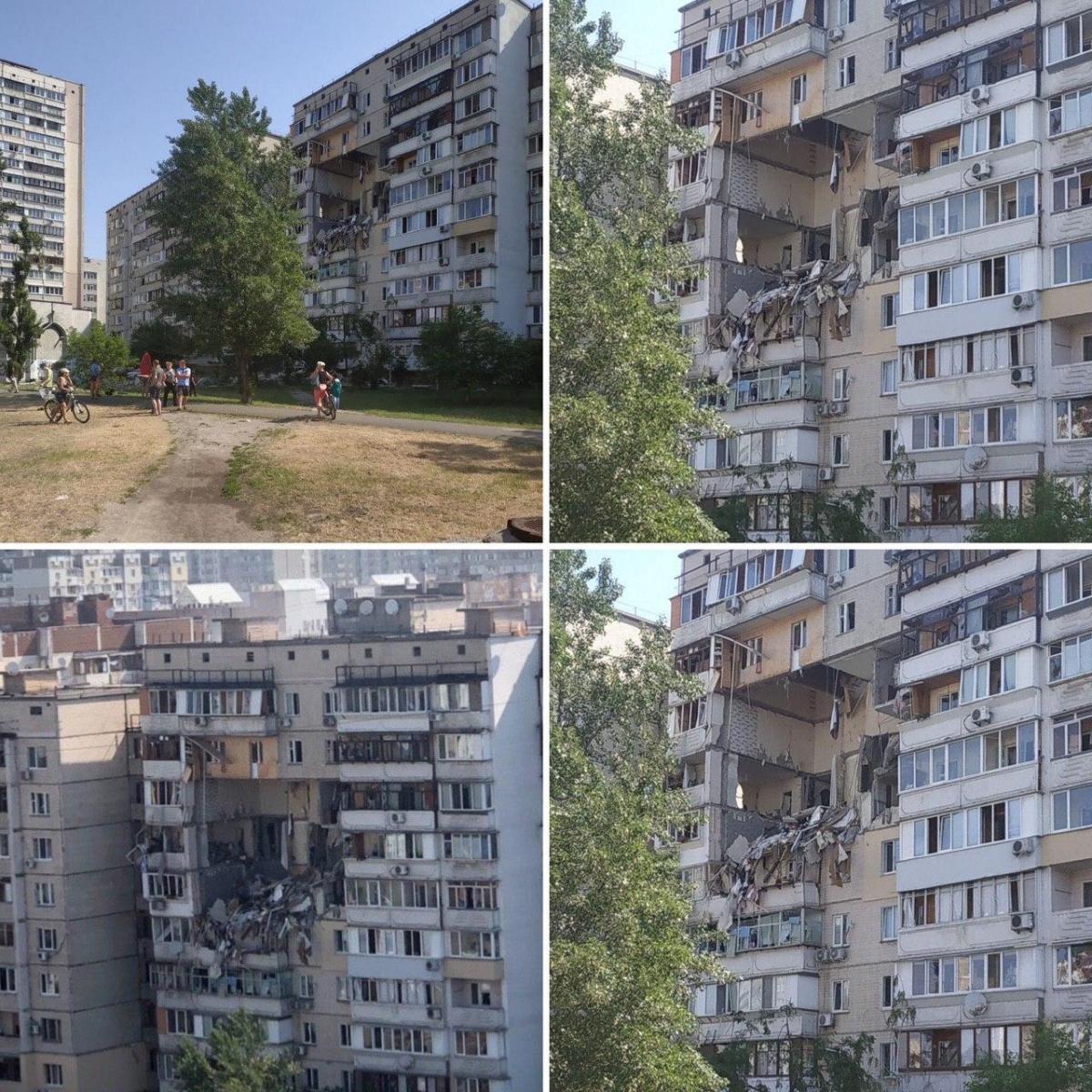 The building damaged by an explosion / Photo from Kyiv_Now on Telegram
Twenty-one residents have been evacuated, one person has been de-blocked, and three remain under the debris.
Residents on the upper floors remain blocked. They are to be rescued by fire brigades.
The body was found under a concrete slab / Photo from Kyiv City State Administration
Rescuers are working on the scene / Photo from dsns.gov.ua