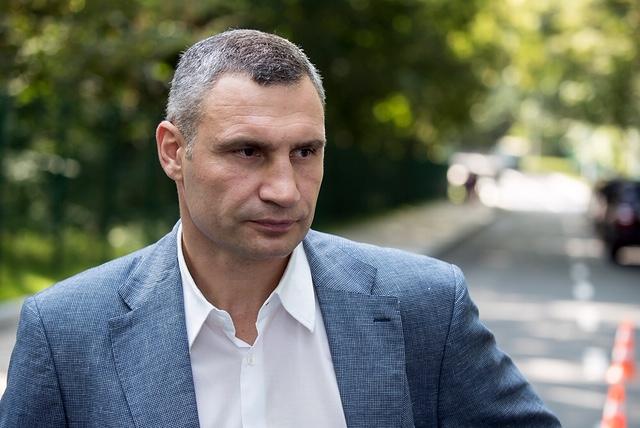 Kyiv Mayor Klitschko / Photo from kiev.klichko.org
The mayor of Kyiv, Vitaliy Klitschko, has greeted Kyivans on City Day.
"Kyiv is a city that is known and loved all over the world. Kyiv is each of us! We love you, Kyiv!" Klitschko wrote on Facebook on May 31.
He also shared a video on Facebook to mark City Day.
It features views of Kyiv – parks, bridges, murals – and ordinary people who are singing the song that is loved by many people, 'Yak tebe ne lyubyty, Kyyeve miy!' [known in English as 'My Kyiv!']. But the highlight of the video greetings is the part at the end of the video, where Vitaliy Klitschko teaches the famous actor and former Governor of California, Arnold Schwarzenegger, how to recite the lyrics of the song.
"This video is about love. About every Kyivan's love for their home city. After all, each of us has special bonds with Kyiv," the mayor wrote as the caption to the video.