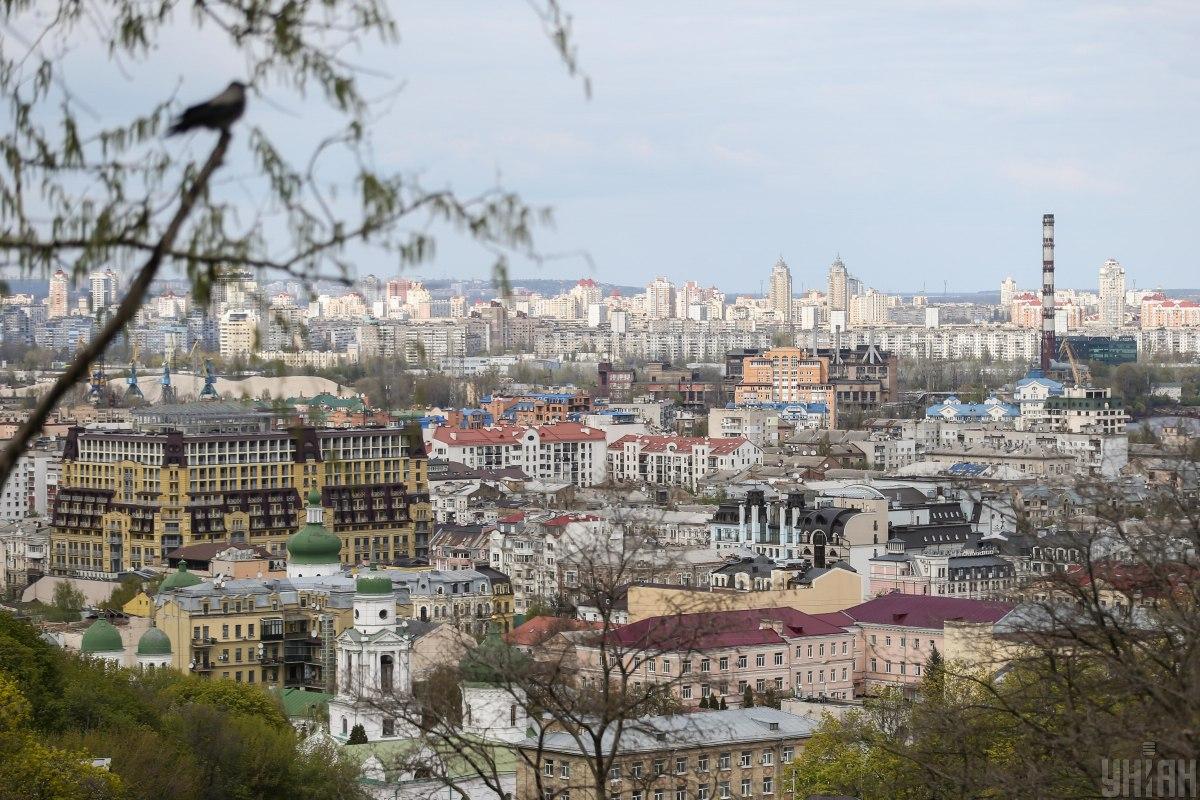 Photo from UNIAN
The first scheduled stage of quarantine weakening is being introduced in Ukraine's capital Kyiv on Tuesday, May 12, the city state administration reports.
Operations are now allowed for the following types of businesses:
- Non-grocery stores (​​up to 300 square meters except those located in malls  if there is no separate entrance from the outside): 1 customer per 10 sqm;
- Beauty salons, beauty parlors, barbershops and other related services (up to 300 sqm, except those located in malls if there is no separate entrance from the outside);
- Parks: (groups of no more than two or up to two adults accompanying up to two children – the latter rule doesn't apply to large families. Playgrounds and sports zones are still banned;
- Small producers of non-grocery goods and consumer services (ateliers and other such services): 1 employee per 10 sq m, 1 client per 10 sqm;
- Lawyers, notaries, and auditors: 1 client per 10 sqm; and
- Drive-in movie theaters.
"Museums, like other cultural facilities, are allowed resume work with restrictions, but no visitors are allowed. At the same time, persons over the age of 60 and other persons subject to self-isolation shall not be allowed back in offices. Open-air museums, historical and cultural reserves may receive visitors upon management decision and subject to anti-epidemic restrictions," noted the Kyiv City State Administration.
The authorities recall that the reopening permits are subject to the provision of employees with personal protective equipment and compliance with relevant requirements.
Read alsoKyiv mayor predicts tougher lockdown rules if COVID-19 cases go up
The remaining anti-epidemic restrictions continue to apply.
"In public places, it is mandatory to observe safety rules and wear face masks. Groups of more than two people also remain banned in public places, as well as children under 14 without parents. Everybody is obliged to carry IDs at all times and prohibited to leave observation sites without permission and violate the terms of self-isolation," municipal authorities stress.
The following facilities shall remain on lockdown :
- Schools, kindergartens, vocational educational facilities, higher educational facilities;
- Theaters, cinemas, museums (except open-air museums), library reading rooms and the like;
- Entertainment centers and entertainment zones;
- Entertainment facilities (discos, night clubs, computer clubs, quest rooms, and the like);
- Sports complexes, pools, fitness centers;
- Public baths, SPA salons, massage rooms, tattoo parlors, etc;
- Markets (except for agrifood markets), agricultural fairs; and
- Shopping malls and non-grocery stores of ​​over 300 sqm.
As for passenger transport in Kyiv, at the first stage it will continue to work in a limited mode.
However, starting today the number of ground routes shall be increased.
Subway services shall only be resumed following a relevant decision by the Cabinet of Ministers.