Photo from ubr.ua
The center of the capital city of Kyiv has seen traffic jams amid ongoing protests of clients of Arkada (Arcada) Bank outside the building of Kyiv City State Administration; they demand that the construction of residential buildings they have invested money in should resume.
"As the case with the defrauded investors of the Ukrbud developing company, the president and the government have turned a deaf ear to them, forcing them to defend their rights by rallying," Ukrainian MP Anton Polyakov said in captions of the video posted on Telegram on June 5.
Photo from ubr.ua
According to the Ukrainian TSN news service, people who have invested money in the construction of apartments are rallying while representatives of Arkada Bank are holding a meeting in Kyiv City State Administration's building.
Car horns are blaring as protesters continue chanting their demands, TSN said.
Google Maps shows traffic jams in the center of Kyiv.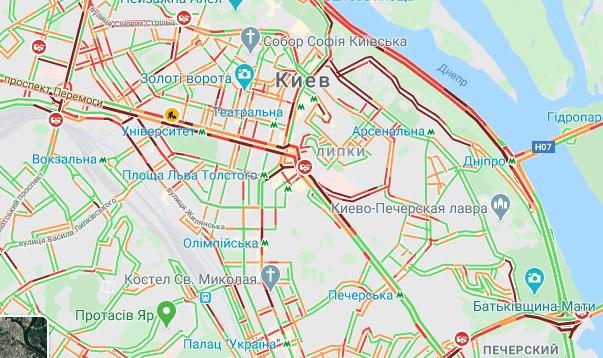 google.com.ua/maps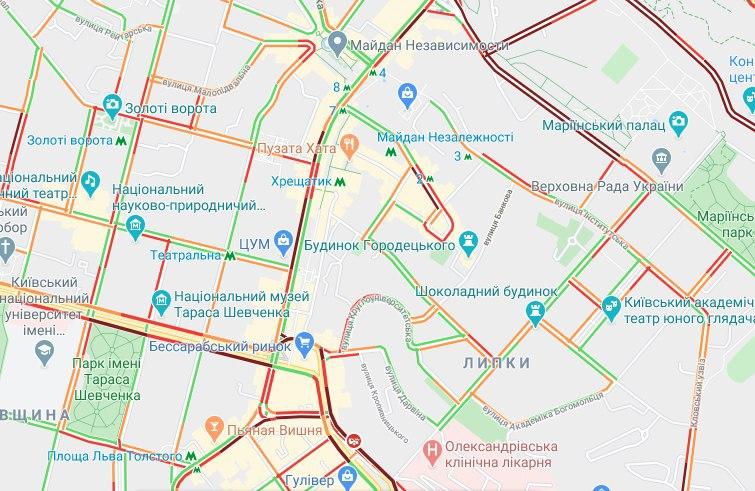 google.com.ua/maps
Arkada Bank's clients previously staged their rally on May 29.