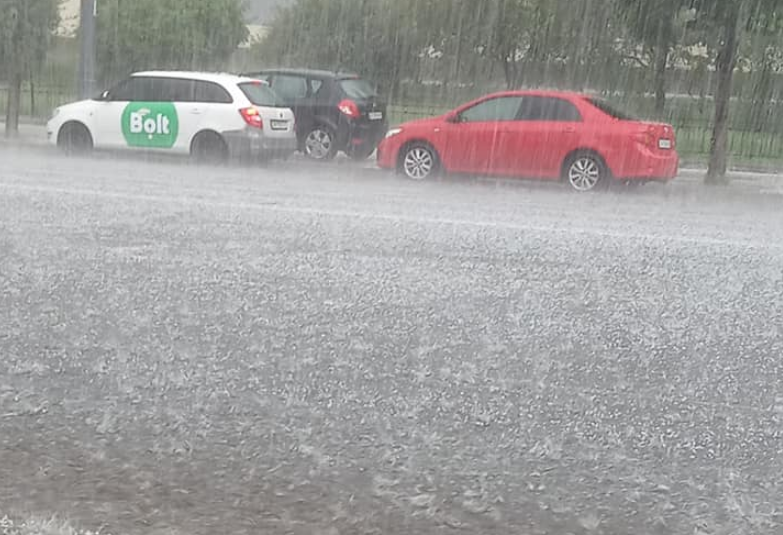 Facebook / Olena Fadeeva
Heavy rain and hail on Monday afternoon seem to have caught Kyiv utility services off guard as several streets across the city are seen heavily flooded.
Capital city residents are posting pictures and uploading videos on social networks, showing the aftermath of the storm.
Kurdiashova Street and Shevchenka Boulevard have been partly flooded, while a heavy stream of water was seen flowing down Bohdanivska Street.
An underground pedestrian crossing leading to Heroyiv Dnipra subway station has partly been flooded, although Kyiv Metro remains on lockdown amid quarantine.
Vyshneve, one of Kyiv's satellite towns, has also been hit by heavy rain.
Meteorologists have issued a storm alert across Ukraine for May 5.