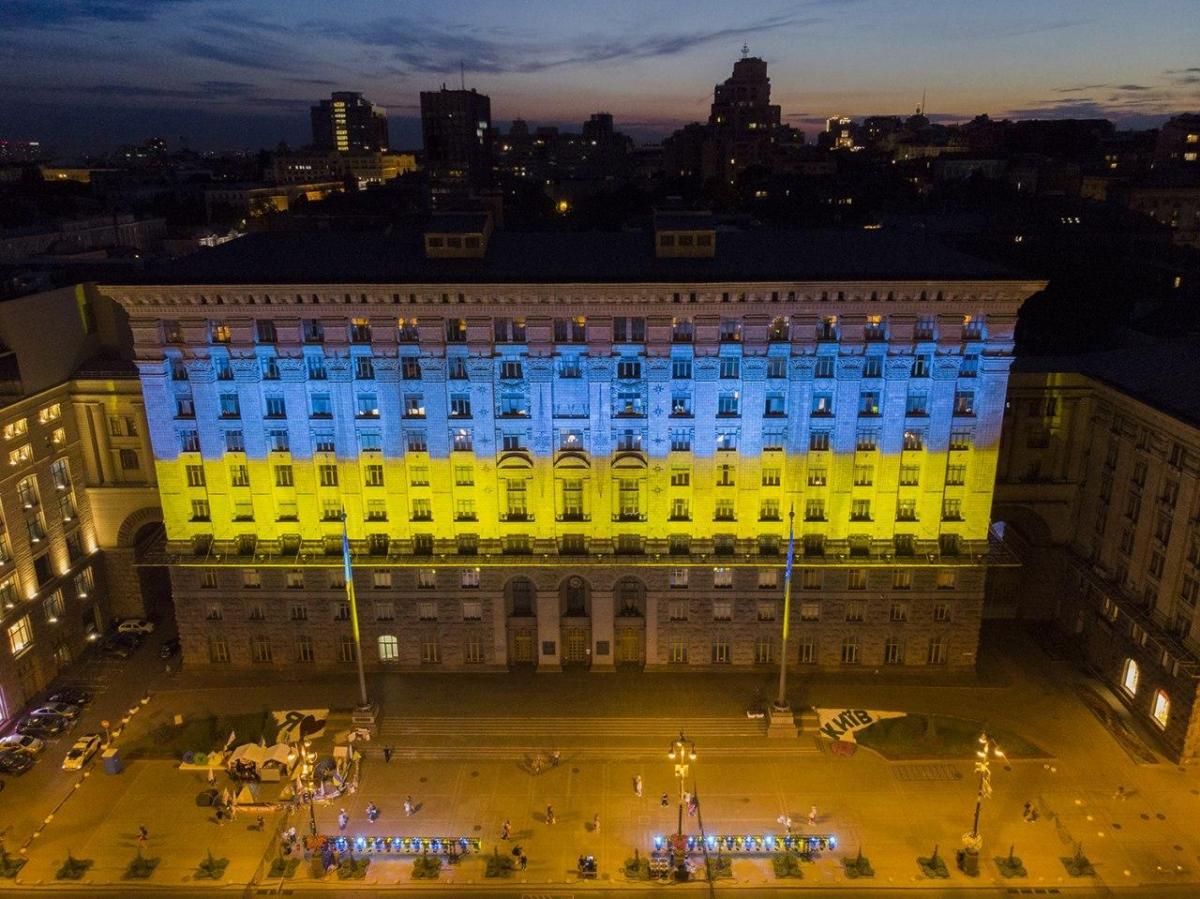 The name of the first registered candidate for Kyv mayoral elections has been announced / Photo from Kyv City State Administration
The Kyiv City Territorial Election Commission on September 18 registered the first candidate running for the mayor's post, this is Andriy Palchevsky, 59.
The corresponding decision was taken by the commission on Friday evening, according to an UNIAN correspondent.
Read alsoLocal elections in Ukraine to be held even in COVID-19 red zone: CEC
The commission also considered documents filed by another citizen who decided to run for mayor in Kyiv, Borys Sakhno. He was denied registration as a candidate because he failed to submit a document confirming he had paid an election deposit as required by Article 225 of the Electoral Code of Ukraine.
What is more, the commission also registered official election observers from Ukrainian NGO Civil Network OPORA for polls during which members of Kyiv City Council and Kyiv's mayor are to be elected on October 25
Chairman of the territorial election commission Oleh Konopolsky told UNIAN that all the resolutions adopted at the September 18 meetings would be available to the public – they will be posted on the first floor of Kyiv City State Administration, as well as on the Kyiv City Territorial Election Commission's page on Kyiv City Council's website.
Ukraine 2020 local elections in brief
On September 5, preparations for the local polls, which are scheduled for October 25, began in Ukraine.
Under the calendar plan of measures to prepare and conduct of the local elections, September 24 inclusively is the deadline for candidates running to local councils and posts of village heads and mayors to submit documents to the relevant territorial election commissions for registration.
Territorial election commissions should register a candidate or deny registration no later than five days after the respective application is filed along with the requested documents.
Voting will take place from 08:00 a.m. to 08:00 p.m. on October 25, and the election commissions must declare its results by November 6 inclusively.
Palchevsky's short bio
Andriy Palchevsky is a Ukrainian politician, businessman, a TV host (TV Channel Inter, UA:First, Pryamiy).
The Eurolab clinic (founded in 2005) is his key business asset.
He speaks four foreign languages, including Lao (a professional interpreter, a graduate of the Military Institute of the Soviet Union Defense Ministry). He worked in Laos as an interpreter for six years.
In June 2020, he announced the creation of a political party, Peremoha Palchevskoho (Palchevskiy.Win).