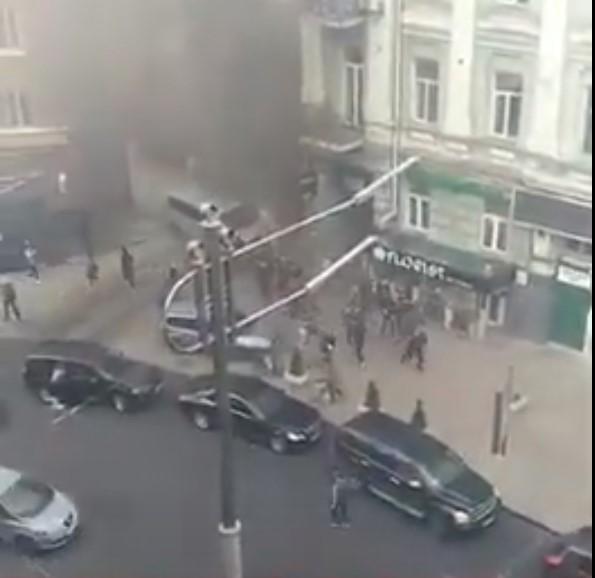 Two persons have reportedly been detained in what appears to be a street action outside the building hosting the office of Viktor Medvedchuk, Russian President's main political operative in Ukraine and leader of the Opposition Platform – For Life Party.
Videos from the scene shot by eyewitnesses show a cloud of black smoke coming from the backyard of the office in central Kyiv – a fenced-off area which is normally heavily guarded by a private security firm.
One video shot at the scene suggests that the black smoke coming from the scene is that of the smoke bombs, while police have stressed that no explosives were involved in the rally.
Unconfirmed reports claim police allegedly detained at least two persons involved in the incident. 
The photos of the building posted by PavlovskyNews show the building's walls being vandalized by red paint, which could also be the result of today's action.
Pavlovsky News says it is members of the National Corps organization who are protesting outside Medvedchuk's office, chanting that Medvedchuk and his party traitors working in favor of Russia.
Clashes are also reported between protesters and Kyiv police.
Later, the National Corps via its Telegram channel has confirmed that its members were behind the protest action outside Viktor Medvedchuk's office, recalling that his party leadership's visits to Moscow and St Petersburg for talks with Russian authorities should be interpreted as state treason.
National Corps members thus protest the fact that no legal action has been taken against the party and its members.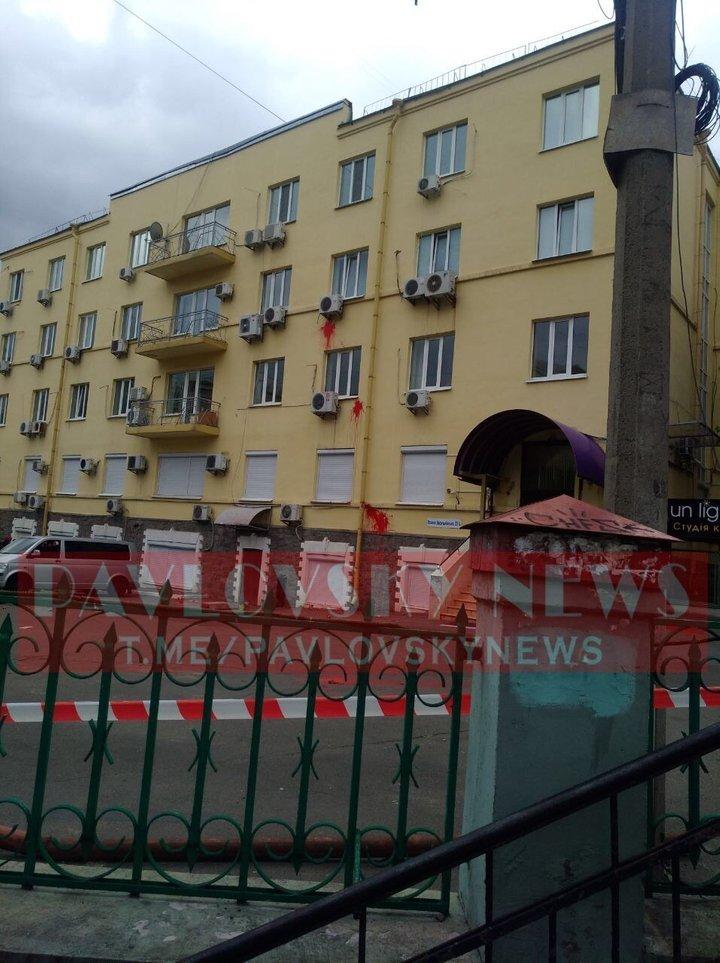 Telegram/Pavlovsky News
The story has been updated with the new video and information about the National Corps involvement.