A bomb threat has been reported on Kyiv's Metro bridge / Photo from facebook.com/mvs.gov.ua
The Metro bridge in the city of Kyiv has been blocked over a bomb threat.
The Kyiv police say they have received a phone call from eyewitnesses who have reported that on the bridge there was "a man who claims that a bomb has been planted" there and it may explode.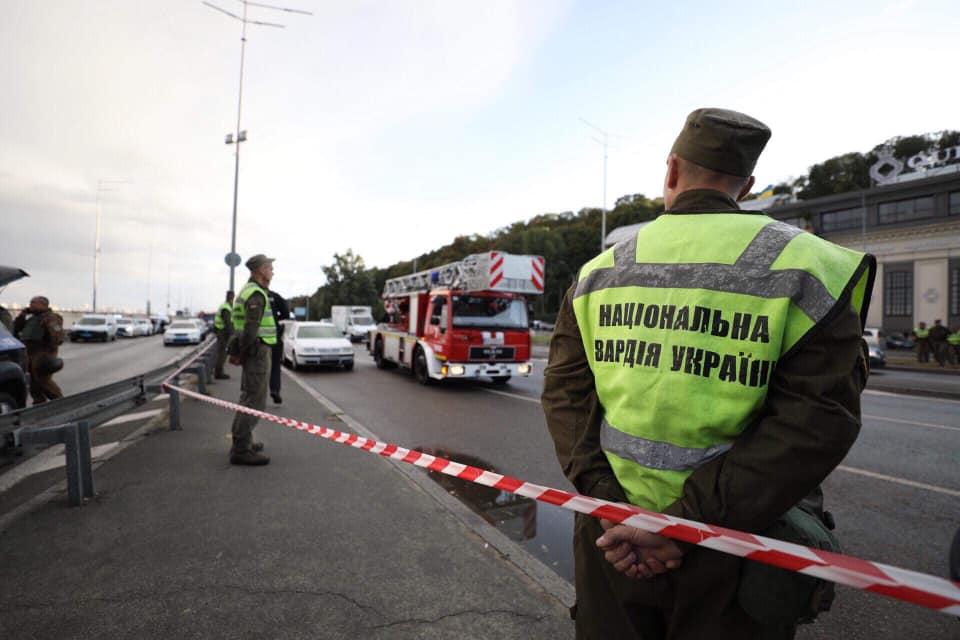 Traffic along the bridge has been suspended / Photo from facebook.com/mvs.gov.ua
Traffic along the bridge has been halted.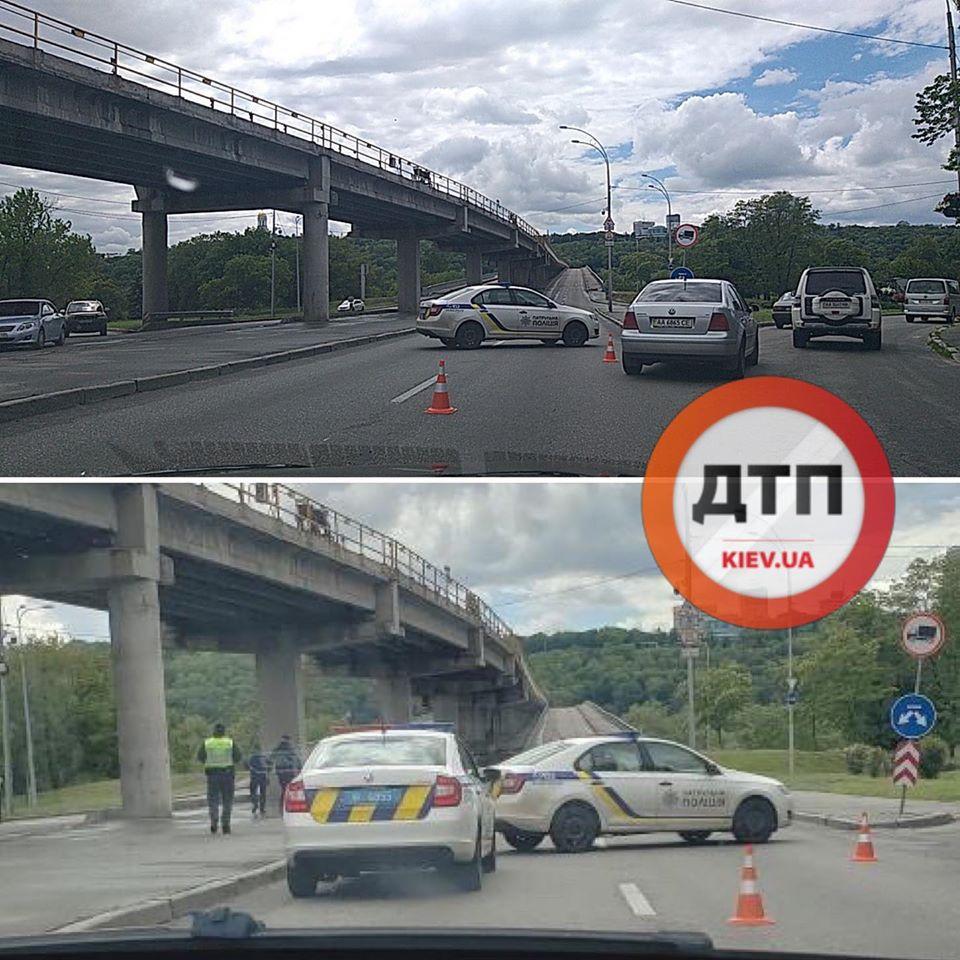 The incident was reported by eyewitnesses on June 1 / Photo from dtp.kiev.ua
Several subway stations in Kyiv – Dnipro, Hydropark and Livoberezhna – have been shut down over the threat, the municipally owned Kyiv Metropoliten's press service reported.
On first photos taken on the scene, there is an unidentified man wearing a face mask, according to dtp.kiev.ua, a portal about local incidents, accidents and crimes. A bag whose contents are unknown is seen beside him.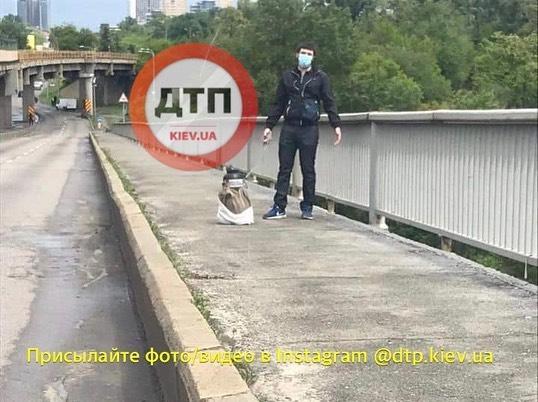 The potential bomber / Photo from dtp.kiev.ua
Police forces in large numbers have been pulled up there.
Deputy Interior Minister Anton Gerashchenko told UNIAN that the man had not been identified yet.
"I don't know anything but I think it's a matter of hours," he told journalists on June 1.
Journalist Max Nazarov said on Telegram that the offender had been detained. According to him, shots were heard during the detention.
Videos of the detention have appeared on social media.